Product Marketing Manager – Figment
Marketing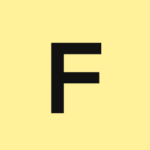 Figment (51-200 Employees, 1000% 2 Yr Employee Growth Rate)
355% 1-Year Employee Growth Rate | 1000% 2-Year Employee Growth Rate | LinkedIn | $0 Venture Funding
What Is Employee Growth Rate & Why Is It Important?
At Figment, our mission is to create an Internet that is truly decentralized where users can freely interact, share, collaborate, and exchange goods and services in a trustless environment. We offer staking, middleware, and application layer solutions for token holders and developers investing in and building on Web 3 technologies. Together, we can build a better Internet.
About the Job
As Figment's Partner Marketing Manager, you will develop and execute Go-To-Market (GTM) strategies and campaigns for our most important channel and business partners, such as Ledger, Fireblocks, and BitGo. This role is designed for a self-starter who is passionate about crypto and knows how to effectively build relationships that drive results within partner organizations as well as within Figment. This role sits within Marketing but spans across the Sales, Product, and Customer Success functions.
Responsibilities/Duties
Serve as the lead GTM resource for a defined set of strategic partners, proactively defining, developing, and executing joint strategies and campaigns.
Work closely with Sales, Product, Customer Success, and the Executive team to coordinate and execute partner strategies.
Partner with Sales to define and deliver partner sales results.
Develop rolling go-forward marketing strategies/campaigns and generate enthusiasm/buy-in within partner organizations.
Work across the Marketing team and broader company to leverage existing marketing campaigns, sales material, and presentations, and generate new material as required to drive results.
Integrate into partner organizations in such a way as to position Figment as the preferred staking partner.
Communicate with partners on a constant basis and share partner needs across the team.
Develop KPIs and other metrics to understand results and identify areas for improvement.
Write, proofread and edit strategic content for various long and short-form communications, sales documents, landing pages, and campaigns.
Qualifications
5+ years of direct marketing experience in the financial, fintech, or crypto industry, serving B2B or institutional clients.
Knowledge of crypto, Web3, and core Layer 1 / Layer 2 protocols.
Experience serving as lead marketing manager for high-value strategic partners.
Demonstrated ability to drive successful marketing campaigns with strategic partners that result in sales goal achievement.
Self-starter who can set priorities, work independently and across multiple teams, and manage competing priorities in a fast-paced environment while ensuring deadlines are met.
Excellent interpersonal and communication skills.
Benefits & Impact
Remote First + Hybrid Working Environment: Fully remote-first teams with regular team retreats to foster team bonding
Professional Culture: A culture of honesty, professionalism and risk taking in a high-growth environment
Work/Life Flexibility: Remote work with a flexible PTO policy – 20 days PTO plus 5 flexible days
Family-Friendly Benefits: Best in class parental leave and flexible arrangements
Health & Wellness: Company-paid medical/vision/dental for employees and family
Compensation: Comprehensive packages including competitive salary, bonus and equity
About Figment
At Figment, our mission is to support the adoption, growth and long term success of the Web 3 ecosystem. This is Figment's unique approach: we make it simple to build on the next generation of blockchain technology.
We provide enterprise grade node and staking infrastructure and developer tools while also actively participating in community & governance.