Product Owner, Business Systems (Remote Position Available) – Fictiv
Product Manager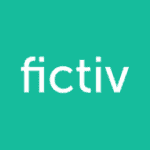 Fictiv (201-500 Employees, 92% 2 Yr Employee Growth Rate)
41% 1-Year Employee Growth Rate | 92% 2-Year Employee Growth Rate | LinkedIn | $192.6M Venture Funding
What Is Employee Growth Rate & Why Is It Important?
Fictiv Exists to Enable Hardware Innovators to Build Better Products, Faster
Fictiv, coined the "AWS of manufacturing," is a leading technology company transforming the $350 billion manufacturing industry. Our cutting-edge cloud platform uses AI and machine learning algorithms to help companies build hardware at the speed of software. Come join our growing team!
As a Product Owner for the business systems team, you will define and deliver software solutions to increase operational efficiency and throughput. You will partner with world-class leaders in manufacturing to tackle challenges from managing a globally distributed manufacturing network, to ensuring delivery of the highest quality products, and everything in between. Armed with a deep understanding of the business, you will act as "voice of the customer" within the business systems technology team to deliver high value software solutions.
This role will report to the Senior Product Manager of Business Systems.

What's In It For You?
Change the way physical products are made
At Fictiv, we are re-thinking manufacturing and supply chains to shorten lead times and accelerate hardware development. To do this, we use software to allow our customers to build prototypes faster, get more actionable feedback, and transfer those learnings directly to production manufacturing. You will have a direct role in driving our product and services that are changing the manufacturing industry.

Work with manufacturing experts
Ever wonder how that widget you just bought was made? Talk with our manufacturing team and you'll find someone that can take you down to the millimeter. We have some of the best minds that have helped bring your favorite products to life. Work with them on a daily basis to bring their expertise into our platform and business systems to make sourcing products from our distributed manufacturing partner network more efficient.

Grow your career
In this role, you will work alongside some of the brightest and most talented product, design, and engineering professionals in the business.

What You'll Be Doing
Understand user needs through interviews, research, and data analysis. Develop conviction around the problems we're solving and bring those insights to the team.

Partner with your engineering team in achieving successful outcomes by clearly communicating business needs, requirements, prioritizing backlogs, and removing friction from the product development process

Own gathering detailed product requirements for near-term development efforts related to your areas of ownership

Champion your team in achieving successful outcomes by clearly communicating priorities and voicing the needs of the customers

Create trust and transparency by communicating team progress and results to stakeholders; help the organization celebrate successes and learn from failures.

Contribute toward developing the roadmap for business systems product management that aligns with company and team OKRs.

What You Bring To The Team
2+ years of experience as a product owner, technical management or business analysis role

Experience working in ERP, CRM, PLM, or other business software

Skilled problem solver – you can break big problems into smaller, more manageable challenges and you're comfortable making fast, high quality product decisions.

Articulate communicator – You can convey customer needs clearly with multiple stakeholders, and you bring those people together to create a differentiated product to serve our customers.

Data driven – ability to analyze and use data to inform decisions on where to invest and to measure progress towards goals.

Experience evaluating and implementing off-the-shelf software products a plus

Experience in manufacturing or hardware development a plus
Growth
https://www.yahoo.com/now/fictiv-secures-100-million-funding-120000650.html

Perks and benefits
Competitive medical, dental, and vision insurance

401K plan

Monthly Virtual Work stipend for things like food, internet, travel, pet care, health and wellness

Annual Education stipend

Parental leave programs

Paid volunteer days

Onboarding setup, including: standing desk, laptop, monitor, and chair, and a stipend for additional items such as headphones, blue light glasses, or any other ergonomic supplies you may want or need

And much, much more!

Fictiv is continuing to expand our remote US workforce. Recent hires include professionals located in:
Arizona (AZ), California (CA), District of Columbia, (DC), Delaware (DE), Florida (FL), Georgia (GA), Hawaii (HI), Iowa (IA), Illinois (IL), Indiana (IN), Kansas (KS), Massachusetts (MA), Maryland (MD), Michigan (MI), Minnesota (MN), North Carolina (NC), New Hampshire (NH), Nevada (NV), Ohio (OH), Oregon (OR), South Carolina (SC), Texas (TX), Tennessee (TN), Utah (UT), Virginia (VA), Washington (WA), West Virginia (WV), Wyoming (WY)
Interested in joining our team? We look forward to hearing from you soon.
Our Digital Manufacturing Ecosystem is transforming how the next rockets, self-driving cars, and life-saving robots are designed, developed and delivered to customers around the world.
This transformation is made possible through our technology-backed platform, our global network of manufacturing partners, and our people with deep expertise in hardware and software development.
We're actively seeking potential teammates who can bring diverse perspectives and experience to our culture and company. We believe inclusion is the best way to create a strong, empathetic team. Our belief is that the best team is born from an environment that emphasizes respect, honesty, collaboration, and growth.
We encourage applications from members of underrepresented groups, including but not limited to women, members of the LGBTQ community, people of color, people with disabilities, and veterans.