Real World Evidence Business Development Director – CVS Health
Sales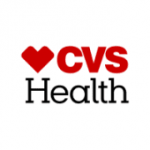 CVS Health (501+ Employees, 13% 2 Yr Employee Growth Rate)
5% 1-Year Employee Growth Rate | 13% 2-Year Employee Growth Rate | LinkedIn | $0 Venture Funding
What Is Employee Growth Rate & Why Is It Important?
Job Description
As the Real-World Evidence (RWE) Business Development (BD) Director will lead a team of two BD Managers and one Senior Manager and be responsible for identifying opportunities and generating revenue from pharmaceutical companies. Prospective pragmatic studies and retrospective health economics and outcomes research (HEOR) analyses will be the products of focus.
In this role, you will be in a player-coach position and it will hold responsibility for select premier accounts while leading a team of Senior Manager and Managers with sales quotas relevant to their positions.
Responsibilities include a significant amount of training and leading by example:
• Assess pharmaceutical company opportunities and individuals who may purchase RWE studies and HEOR analyses
• Knowledge of and communication with RWE, HEOR, Market Access and Payor Marketing individuals to target.
• Collaborate with Business Development colleagues responsible for conduct and recruitment to garner information.
• Establish relationships with individuals who will purchase the studies and analyses
• Assist in hiring and training a team to identify opportunities and individuals likely to be decision makers, influencers, and coaches to support the selling and purchasing processes.
• Collaboration with a matrix of internal and external technical and clinical stakeholders as well as CVS Privacy, Legal and Compliance to garner approvals during the pre-sales period.
• Experience selling to pharmaceutical companies (R&D, Clinical and or Commercial groups) and an understanding of a range of therapeutic areas.
• Train team on the attributes, benefits and issues associated with products
• Provide instructions for how to sell with therapeutic areas of strength
• Structure and lead meaningful consultative conversations which can be mirrored by team members
• Communicate with a wide range of pharmaceutical company personnel from Payor Marketing, Medical Affairs, Market Access, RWE, HEOR and pharmacovigilance.
Pay Range
The typical pay range for this role is:
Minimum: 100000
Maximum: 221000
Please keep in mind that this range represents the pay range for all positions in the job grade within which this position falls. The actual salary offer will take into account a wide range of factors, including location.
Required Qualifications
5+ years of RWE experience w/in Clinical Trials
COVID Requirements
COVID-19 Vaccination Requirement
CVS Health requires certain colleagues to be fully vaccinated against COVID-19 (including any booster shots if required), where allowable under the law, unless they are approved for a reasonable accommodation based on disability, medical condition, religious belief, or other legally recognized reasons that prevents them from being vaccinated.
You are required to have received at least one COVID-19 shot prior to your first day of employment and to provide proof of your vaccination status or apply for a reasonable accommodation within the first 10 days of your employment. Please note that in some states and roles, you may be required to provide proof of full vaccination or an approved reasonable accommodation before you can begin to actively work.
Preferred Qualifications
• Master's or Technical Degree preferred
• 7+years of experience preferred
Knowledge of:
• Pharmaceutical RWE, HEOR, Medical Affairs and or Market Access
• Trends in RWE, such as with pragmatic studies and health economics and outcomes research, including predictive modeling and machine learning
• The pharmaceutical purchasing processes
• Key stakeholders within pharmaceutical companies and understanding who to talk with about opportunities is critical
• 21st Century Cures Act, trends in technology associated with clinical outcomes
Skill in:
• Development of real-world evidence projects, such as digital therapeutics
• Determining strengths and deficiencies among research teams
• Leadership and the ability to set expectations and monitor progress
• Interpersonal communication to enable meetings with various levels of personnel
• Presentations, live and virtual, using technology effectively
• Networking (industry) through traditional means such as conferences and socially via LinkedIn
• Drafting concepts based to be considered internally and externally
• Application of existing capabilities to developing projects
Ability To:
• Draft project briefs
• Draft and review proposals and statements of work
• Communicate in a succinct manner, draft reports and business plans
• Address and meet with senior executives, including C-suite
• Maintain a high level of organization with accounts and contacts
• Meet deadlines
Education
Bachelor's Degree or equivalent experience
Business Overview
Bring your heart to CVS Health
Every one of us at CVS Health shares a single, clear purpose: Bringing our heart to every moment of your health. This purpose guides our commitment to deliver enhanced human-centric health care for a rapidly changing world. Anchored in our brand – with heart at its center – our purpose sends a personal message that how we deliver our services is just as important as what we deliver.
Our Heart At Work Behaviors™ support this purpose. We want everyone who works at CVS Health to feel empowered by the role they play in transforming our culture and accelerating our ability to innovate and deliver solutions to make health care more personal, convenient and affordable.
We strive to promote and sustain a culture of diversity, inclusion and belonging every day.
CVS Health is an affirmative action employer, and is an equal opportunity employer, as are the physician-owned businesses for which CVS Health provides management services. We do not discriminate in recruiting, hiring, promotion, or any other personnel action based on race, ethnicity, color, national origin, sex/gender, sexual orientation, gender identity or expression, religion, age, disability, protected veteran status, or any other characteristic protected by applicable federal, state, or local law.