Registered Nurse RN – PAH Educator – CVS Health
Others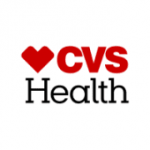 CVS Health (501+ Employees, 13% 2 Yr Employee Growth Rate)
5% 1-Year Employee Growth Rate | 13% 2-Year Employee Growth Rate | LinkedIn | $0 Venture Funding
What Is Employee Growth Rate & Why Is It Important?
Job Description
Eligible candidates will live within one hour of the Indianapolis International Airport. and have an Indiana compact nurse license. This is a travel position with up to 3-4 overnights per week to be expected. Travel will be primarily in the Central US.
In this full-time, Registered Nurse travel position with CVS Health, you will have the opportunity to use your clinical skills to be an educator to our patients and their caregivers, helping them understand their complex pulmonary arterial hypertension (PAH) therapies by providing infusion training and clinical support.
In this Travel RN role, you will
– Consult and collaborate with physicians, clinicians, pharmacy operations and the sales team to coordinate the patient's plan of care.
– Work within a highly specialized area of nursing and enjoy the autonomy that comes from working within a home care service.
– Assist patients who are initiating or transitioning to infused or inhaled therapies for PAH.
– Develop deep relationships with patients and caregivers in a one-on-one setting.
– Use excellent written and verbal customer service skills and advanced computer skills in order to interact with key partners.
– Participate in on-call rotation as determined by business needs.
Travel:
– Travel will be to visit patients, support our sales team, and training as needed.
– Overnight travel may be up to 80% nationwide
– When not visiting patients, you will work from home
You will have a uniquely rewarding setting to use their exceptional nursing skills. As a national leader in the home infusion field and a Fortune 4 company, we seek those special RNs who not only possess strong clinical expertise with creative ideas but who also have the kind of deep compassion and sensitivity it takes to treat people in their homes.
Required Qualifications
Registered Nurse with a current unrestricted license in the state of IN with ability to obtain additional licensure for multi-state service area
– Two years of high-tech home infusion experience or two years of experience in a critical care or acute care hospital setting providing high-tech infusions.
– Ability to build positive business relationships with all levels of medical/clinical personnel.
– Ability to travel as noted in the position summary and as business needs require.
– Have and maintain current CPR certification.
– Possess a valid and current driver's license and auto insurance.
– Participate in the on call rotation as determined by staffing and business needs
COVID Requirements
COVID-19 Vaccination Requirement
CVS Health requires certain colleagues to be fully vaccinated against COVID-19 (including any booster shots if required), where allowable under the law, unless they are approved for a reasonable accommodation based on disability, medical condition, religious belief, or other legally recognized reasons that prevents them from being vaccinated.
You are required to have received at least one COVID-19 shot prior to your first day of employment and to provide proof of your vaccination status or apply for a reasonable accommodation within the first 10 days of your employment. Please note that in some states and roles, you may be required to provide proof of full vaccination or an approved reasonable accommodation before you can begin to actively work.
Preferred Qualifications
– ICU experience
– Experience caring for patients with pulmonary arterial hypertension – PAH
– Home healthcare experience
– Pediatric experience
– CRNI certification
Education
RN Diploma, Associates or BS degree in nursing
Business Overview
Bring your heart to CVS Health
Every one of us at CVS Health shares a single, clear purpose: Bringing our heart to every moment of your health. This purpose guides our commitment to deliver enhanced human-centric health care for a rapidly changing world. Anchored in our brand – with heart at its center – our purpose sends a personal message that how we deliver our services is just as important as what we deliver.
Our Heart At Work Behaviors™ support this purpose. We want everyone who works at CVS Health to feel empowered by the role they play in transforming our culture and accelerating our ability to innovate and deliver solutions to make health care more personal, convenient and affordable.
We strive to promote and sustain a culture of diversity, inclusion and belonging every day.
CVS Health is an affirmative action employer, and is an equal opportunity employer, as are the physician-owned businesses for which CVS Health provides management services. We do not discriminate in recruiting, hiring, promotion, or any other personnel action based on race, ethnicity, color, national origin, sex/gender, sexual orientation, gender identity or expression, religion, age, disability, protected veteran status, or any other characteristic protected by applicable federal, state, or local law.