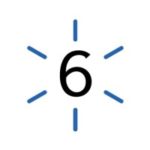 6River / 6 River Systems (201-500 Employees, 108% 2 Yr Employee Growth Rate)
6 River Systems mission is to redefine fulfillment automation for e-commerce and retail operations.
59% 1-Year Employee Growth Rate | 108% 2-Year Employee Growth Rate | LinkedIn | $46M Venture Funding
What Is Employee Growth Rate & Why Is It Important?
6 River Systems (6RS) is a Shopify (SHOP) company leading the way to faster fulfillment. E-commerce has changed the world and our solutions power winning warehouses of the future. We're revolutionizing warehouse automation with collaborative mobile robots driven by artificial intelligence and advanced cloud-based software.
As a Software Development Manager at 6RS, you will help revolutionize the fulfillment through automation tools and build a flexible solution that uses automation to optimize and fulfill products across a wide range of markets.  You will build flexible, scalable software solutions to support customers with moving merchandise as quickly as possible. This is an opportunity to join 6RS and help our customers meet the growing demands of fulfillment using autonomous robots and state of the art algorithms.
Lead a squad of 3-5 awesome Software Engineers, embedded QA, and a Product Manager to build new features on our robots including:

Developer and support tools to empower engineers to author software deployed to thousands of robots
Optimization of many processes running together on a single embedded computer
Drivers and interfaces for hardware peripheral devices

Partner with squad leads, engineering directors, the head of software, and people across 6RS to execute our technical architecture, technical vision and roadmap
Collaborate with the product team and understand customer needs to refine requirements and build innovative solutions
Refine designs, review code, share knowledge to keep the team aligned and effective
Grow the team through hiring and develop team members into future leaders of the organization
To succeed in this leadership position, you'll need:
Strong organizational, communication, and planning skills
Commitment to rigorous testing (we write lots of unit tests)
Desire to work in a fast-paced environment
Scrappy, yet thoughtful approach to problem solving
Practical experience designing and developing scalable software
Interest in working with a variety of technologies, including:

Robotics middleware (ROS)
USB and bluetooth peripherals
CUDA
Process management
Robotic algorithms
Google Cloud Platform

Knowledge of:

Linux kernel / drivers
C++
Docker

Interest in real-world applications for robots and a focus on providing the best experience for customers both internal and external
Experience growing and leading a team of software developers to build and manage software running on an embedded robotics platform
Why 6RS? Recognized by the Boston Globe as a Top Place to Work
Entrepreneurial spirit of a start-up combined with the stability of a global commerce company
Competitive compensation packages and Shopify RSUs
Company-paid health, dental, and vision coverage for all employees
Paid holidays, vacation/sick time, and parental leave
Annual 401k contribution from the company
Lifestyle spending account
About 6 River Systems
Founded in Waltham, Massachusetts in 2015, 6 River Systems is a leading collaborative mobile robotics fulfilment solution and part of global commerce company Shopify. Founders Jerome Dubois and Rylan Hamilton were previously executives at Kiva Systems (now Amazon Robotics). The 6 River Systems solution is operating in more than 20 facilities in the U.S., Canada and Europe, fulfilling millions of units each week for companies including Lockheed Martin, CSAT Solutions, ACT Fulfillment, DHL, XPO Logistics, and Office Depot. To learn more, visit www.6river.com.
About Shopify
Shopify is a leading global commerce company, providing trusted tools to start, grow, market, and manage a retail business of any size. Shopify makes commerce better for everyone with a platform and services that are engineered for reliability, while delivering a better shopping experience for consumers everywhere. Headquartered in Ottawa, Canada, Shopify powers over one million businesses in more than 175 countries and is trusted by brands such as Allbirds, Gymshark, PepsiCo, Staples, and many more. For more information, visit www.shopify.com.