Sales Development Representative – Remote in US – Prezi
Sales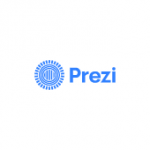 Prezi (201-500 Employees, 2% 2 Yr Employee Growth Rate)
1% 1-Year Employee Growth Rate | 2% 2-Year Employee Growth Rate | LinkedIn | $72.8M Venture Funding
What Is Employee Growth Rate & Why Is It Important?
**Role requires previous SDR experience, highly preferred to have worked in SaaS Sales**
Prezi is looking for an ambitious and results driven Sales Development Representative to help us take our rapidly scaling sales success to the next level. You will research and identify high-potential leads, convert opportunities, and connect with customers large and small over the phone and via email. In addition, you will own and build a sales pipeline by working collaboratively with Account Executives and Sales leadership. You will benefit from weekly training sessions but also bring your own creative ideas to help evolve the role of the Sales Development team here at Prezi.
While you will be provided with a playbook and regular strategy updates, here at Prezi we foster creativity and will look to you to help us optimize our game plan and test new approaches.
Responsibilities:
Qualify and book meetings with inbound leads
Strategize with your Account Executive teammates to design the best 'break-in' strategy for assigned accounts
Run cutting edge outbound cadences of emails and calls to secure meetings with top decision-makers
Collaborate with your manager to ensure you're collecting all the relevant prospect data required to set meetings up for success
Learn from and be mentored by some of the most talented software sales executives and managers in the industry
Stay up-to-date with new products/services and market trends
Experience
You must be able to demonstrate that you're a great fit for a future sales career, as Prezi believes in supporting and developing top talent . Maybe you've been an SDR in the past, you've worked in a sales-related role or you have the personality traits that make highly successful SDRs and sales professionals.
2-5 years SDR experience – bonus points for work in SaaS Sales!
You're a confident and articulate communicator, both in person and in writing.
Highly motivated, ambitious, and competitive people thrive in our SDR team
You are technically proficient – with email and other business applications
You're highly resilient and have start-up 'grit'. The role of an SDR requires thick skin but comes with great success and compensation for the right candidate.
If this is you then we'd love to talk!
We offer a competitive salary, a culture where you can be yourself, flexible working hours, healthcare coverage, paid sabbatical leave, top of the line equipment and more.
The best part: you'll be part of an awesome team that highly appreciates visual communication, believes that together we are greater than the sum of our parts, and cares deeply about those around us.
At Prezi, we celebrate the diversity of our customers and our employees. We employ people from all backgrounds to build a product for everyone. We're looking for people who can bring in their different perspectives and help us on our mission to reinvent how people share knowledge, tell stories, and inspire audiences to act.