Sales Development Representative – Rstudio
Sales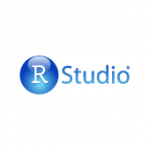 Rstudio (201-500 Employees, 62% 2 Yr Employee Growth Rate)
30% 1-Year Employee Growth Rate | 62% 2-Year Employee Growth Rate | LinkedIn | $0 Venture Funding
What Is Employee Growth Rate & Why Is It Important?
RStudio creates great software that helps people understand data and make better decisions in real-world applications. Our core offering is an open source data science platform, and we aim to make it available to everyone, regardless of their economic means.
At RStudio, everything starts and ends with our mission: being the data science partner of choice for analytics, scientific research, and technical communication. We are a company built on the foundation of challenging and transforming the way things are done, and we are looking for innovators who are as committed to shaping the future of data science as we are.
Your Career:
Being a Sales Development Representative (SDR) is not an easy task. This is an opportunity for those interested in being part of something bigger than themselves. We are out to fulfill our company mission with the strongest products in the industry. Being a SDR means handling rejection well, but persevering, regardless. This means cold-calling, selling, and pitching our solutions to people who are under tremendous pressure to maximize and secure their data environments. And it means sticking with it with a level of tenacity defined only by your commitment to seeing a sale through.
To fit in this role, you are personable, willing to ask questions, always learning, have a strong work ethic, persistent, and coachable. You are confident in who you are and enjoy the personable interactions that come with a position in sales. Becoming a part of the team means you will be surrounded by amazing, smart, and hardworking teammates who believe in making a difference in the world.
What you'll own: 
Generate prospective customers through cold-calling and lead qualification from marketing programs and sourcing target accounts
Leverage calls, emails, social channels to engage ideal audiences and set appointments for both Account Executives and Customer Success Managers, and prospective clients
Direct marketing qualified leads (MQL) to appropriate Sales Teams with high efficiency and prioritization
Follow up on pre-qualified leads with the Sales Team to ensure they are processed quickly and lead to pipeline creation (SQO)
Document all activities and customer interactions in Salesforce.com
Stay up-to-date with with market trends and emerging industry products and services
Consistently meet or exceed sales metrics set by sales leaders and managers
Be a high-energy individual with a strong desire to achieve top results with a dependable, positive "no excuses" attitude over the phone
What you'll assist with: 
Support sales team on outbound strategies and lead generation efforts
Build long-term relationships with clients, partners, and internal stakeholders
What you'll learn:
Market the company's products and services via telephone and email, often cold-calling leads to gauge interest and create opportunities
Become well-versed in our value proposition, technology and corporate messaging
Identify client needs, provide guidance and information around our products and services with the goal of increasing customer satisfaction
Your Experience:
1-2+ years of work experience handling inbound and outbound sales and inquiries
Ability to learn and understand technical concepts, possess enthusiasm for technology and to articulate clearly to all levels of technical aptitude
Ability to adapt quickly to a fast-paced environment
Hands-on experience with multiple sales techniques
Track record of consistently achieving sales quota
Experience with sales technologies (e.g. Salesforce, LinkedIn Sales Navigator, Outreach.io, Salesloft, ZoomInfo, DiscoverOrg)
Strong, consistent communication and negotiation skills
Ability to deliver engaging presentations
Entrepreneurial self-starter mentality with excellent time management and strong work ethic
The Team:
Our sales team members work hand-in-hand with large organizations around the globe to enhance the production and consumption of knowledge, facilitate collaboration and reproducible research in science, education and industry. We educate, inspire, and empower our potential clients in their journey to understand and improve the world through data.
As part of our sales team, you are empowered with high-level systems and tools, constantly updated research and sales enablement, and a team built on shared success. You won't find someone at RStudio that isn't committed to your success – with everyone pitching in to assist when it comes to solutions selling, learning, and development. As a member of our sales team, you are motivated by a solutions-focused sales environment and find fulfillment in working with clients to resolve incredibly complex data science challenges.
About us:
We welcome all talented colleagues and are committed to a culture that represents diversity in all its forms.
We prioritize giving ourselves "focus time" to get deep work done. We minimize meetings and attempt to operate asynchronously.
We are a learning organization and take mentorship and career growth seriously. We hope to learn from you and we anticipate that you will also deepen your skills, influence, and leadership as a result of working at RStudio.
We operate under a unique sustainable business model: We have over 50% of our engineering dedicated to creating free and open source software.  We are profitable and we plan to be around decades from now.
Notable:
We offer competitive compensation with extensive human-first, people-focused benefits to prioritize your personal and financial well-being.
100% of medical, dental, and vision insurance premiums are covered for employees and their families! Fertility and gender-affirming healthcare is included in all of our plans.
Supplemental mental health and wellness benefits are available via Ginger even if you don't opt in to our insurance plans, including Ginger for teen family members.
RStudio's gender-neutral paid parental leave policy covers all new parents, including foster and adoptive parents.
Our 401k matches up to 50% of the maximum employee contribution after six months.
An annual profit-sharing bonus for employees recognizes our team's contributions to company performance across the year.
We are a 100% distributed team. You are also welcome to come into our Seattle or Boston offices.

Our remote office allowance includes:

$1000 home office allowance plus an additional $800 for equipment
Up to $400 monthly reimbursement for coworking space rental

We provide a flexible environment with a generous vacation policy that encourages a minimum of four weeks PTO per year plus 13 paid company holidays.
RStudio is committed to being a diverse and inclusive workplace. We encourage applicants of different backgrounds, cultures, genders, experiences, abilities, and perspectives to apply. All qualified applicants will receive consideration for employment without regard to race, color, national origin, religion, sexual orientation, gender, gender identity, age, physical disability, or length of time spent unemployed.
#LI-REMOTE