Sales Development Representative, Senior – Jama Software
Sales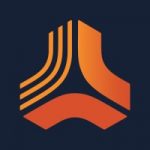 Jama Software (201-500 Employees, 19% 2 Yr Employee Growth Rate)
13% 1-Year Employee Growth Rate | 19% 2-Year Employee Growth Rate | LinkedIn | $233M Venture Funding
What Is Employee Growth Rate & Why Is It Important?
**Note that you don't need to possess 100% of the qualities to be considered**
**Women, BIPOC, LGBTQ, and other under-represented groups are highly encouraged to apply**
About Jama Software:
Jama Software is passionate about improving innovation success. Numerous firsts for humanity in fields such as fuel cells, electrification, space, autonomous vehicles, surgical robotics, and more all rely on Jama Connect™ to minimize the risk of product failure, delays, cost overruns, compliance gaps, defects, and rework. Jama Connect™ uniquely builds Living Requirements™ that form the digital thread through siloed development, test and risk activities to provide end-to-end compliance, risk mitigation, and process improvement. Our rapidly growing customer base of more than 12.5 million users across 30 countries spans the automotive, medical device, life sciences, semiconductor, aerospace & defense, industrial manufacturing, financial services, and insurance industries.
Why you're important to us:
As a Jama Software Sr. Sales Development Representative, you'll have the unique opportunity to report directly to – and learn from – the Manager of Medical Device Sales, in our medical device & life science vertical. This is our largest and fastest growing industry domain.
Jama Software is committed to encouraging growth and providing career advancement opportunities to those who show an eagerness to learn and apply their knowledge in the pursuit of success.
Successful Sr. Sales Development Representatives have the opportunity to advance into a full closing role and more than half of our team of Account Executives and Sales Managers have grown from an internal Sales Development position.
How you will contribute:
In this Sr. Sales Development Representative role, the right person will be a crucial member of our go-to-market team and be responsible for driving outbound business opportunities.
The measure of success will not simply be an effort-based smile-and-dial numbers game; but rather, you will be relied on to take a strategic and creative approach to business development, where your activities will include:
Raise awareness and generate interest for Jama Connect through targeted emails, video recordings, cold calling, and social outreach to prospective customers
Be responsible for the message and accurately position the value of Jama Connect
Lead your own book of new business and expansion accounts, and identify top individual prospects for targeted outbound efforts
Schedule initial discovery calls for Account Executives and Sales Leads
Maintain a consistently high level of outbound effort in a remote-first environment
Participate in regular planning, strategy, and training meetings with our medical & life science vertical team
Keys to Success
Excellent written communication skills
A self-starter mentality ready to own a territory
A sponge interested in taking advantage of every learning and development opportunity
Naturally curious and interested in the advancement of technology
At least one year of experience working in software sales development
Bonus: any prior experience working with technical or engineering focused industries or applications
Being comfortable and demonstrating confidence when communicating over Zoom or a video recording
Ability to improve our modern prospecting toolset using applications like Salesloft, Salesforce, Sales Navigator, Chorus, Vidyard, Highspot, Crunchbase Pro, Zoominfo intent data, and UserGems
A high degree of resilience, enabling you to take full advantage of learning opportunities
Coachable and eager to receive and implement feedback
Benefits and Other:
If we've intrigued you and you are the right candidate for the role, we will offer:
Ambitious and fun work with a chance to define distinct, company-shaping tangible contributions
An energized and results-oriented leadership team
Competitive cash and equity compensation
Comprehensive and affordable medical, dental and vision plans as well as pre-tax savings accounts as well as a generous 401(k) employer match
Time-off and leave programs crafted to meet critical needs for rejuvenation and, when needed, extra support to cope with life events
Jama Software is an Equal Opportunity Employer. Qualified applicants will be considered without regard to race, color, religion, sex, national origin, age, veteran status, sexual orientation, gender identity, disability, genetic information or that of their relatives, friends or associates or any other characteristic protected under federal, state, or applicable law.
We will ensure that individuals with disabilities are provided reasonable accommodation to participate in the job application or interview process, to perform crucial job functions, and to receive other benefits and privileges of employment. Please contact us to request accommodation.