Sales, Mobile C-arms Zone Business Manager, Image-Guided Therapy (West US Region) – Philips
Sales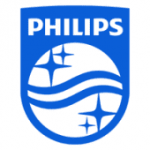 Philips (501+ Employees, 83% 2 Yr Employee Growth Rate)
10% 1-Year Employee Growth Rate | 83% 2-Year Employee Growth Rate | LinkedIn | $0 Venture Funding
What Is Employee Growth Rate & Why Is It Important?
Job Title
Sales, Mobile C-arms Zone Business Manager, Image-Guided Therapy (West US Region)
Job Description
Effective Tuesday, January 4, 2022, all U.S.-based employees are required to be fully vaccinated against COVID as a condition of employment at Philips. Employees may request a reasonable accommodation. Montana employees are currently excluded from this requirement at this time.
If you are a Colorado resident and this role is a field-based or remote role, you may be eligible to receive additional information about the compensation and benefits for this role, which we will provide upon request. You may contact 888-367-7223, option 5, for assistance.
Philips is a global leader in health technology, committed to improving billions of lives worldwide and striving to make the world healthier and more sustainable through innovation. Driven by the vision of a better tomorrow.
But it's not just what we do, it's who we are. We are 80,000, wonderfully unique individuals, with two things in common: An unwavering sense of purpose and a relentless determination to deliver on our customers' needs. It's what inspires us to create meaningful solutions – the kind that make a real difference – when it matters most.
The world and our customers' needs are changing faster than ever before and while we are proud of what we do already, we know we can do more. That's why we need you, to help us tackle increasingly complex challenges posed by ever evolving health and well-being needs.
In this role, you have the opportunity to make life better
Looking at the challenges the world is facing today Philips' purpose has never been more relevant. So whatever your role, if you share our passion for helping others, you'll be working towards creating a better and fairer future for all.
You are responsible for:
Leading the MOS business
Oversee and manage all aspects of the MOS business in the territory
Indirectly manage a team of MOS channel partner account manager reps to meet or exceed order volume and revenue targets, while optimizing business costs, in collaboration with channel partner principal
Setting the strategy
Work with channel partner principals and channel partner MOS account managers (MOS AMs) to set zone strategy
Oversee development of MOS AM territory business plans and ensure alignment with overall business objectives
Support the global MOS business by providing relevant and timely market insights and feedback
Periodically develop executive communications to report on business progress during BMC and ad hoc engagements with senior leaders
Driving day-to-day execution
Ensure that business personnel, including MOS AMs, inside sales, marketing, and other resources are directed towards highest value activities to ensure that MOS business continues along its growth path
Manage pricing/discounting levels to optimize business results across targeted customer segments
Lead business forecasting process on a quarterly/monthly basis to ensure business predictability
Work with demo team leader to ensure demo specialists are being properly allocated to drive clinical acceptance and maximize business impact; help direct demo specialist time toward the highest value activities for zone business performance
Work with Account Executives to drive business with national and regional IDNs, and activate sales reps to pursue business at IDNs of interest
Managing business performance
Actively participate in the daily management process of monitoring and driving MOS AM funnel, OIT, and revenue across the zone
Coordinate with MOS Channel Manager to manage channel partner performance and update contract terms, as needed
Continually assess MOS AM skills and coordinate with channel partner principal and sales training manager to develop effective training, as needed
Ensuring customer success and business sustainability
Coordinate with project management team and clinical education teams to ensure successful customer delivery and implementation
Work with service team to rapidly resolve customer issues with minimal impact to customer operations
You are a part of:
Take a multi-functional leadership role in the rapidly growing Philips Mobile C-arm business. Lead sales strategy and clinical relationship generation, ensure customer success by working with Service and Project Management colleagues, and oversee business results and performance. Be a part of the multi-year plan to drive our business to sustainable market leadership."
To succeed in this role, you should have the following skills and experience
15+ years of Healthcare equipment Sales and/or Account Management experience
5+ years of sales leadership experience
Proficient with Microsoft Excel and PowerPoint and Salesforce.com
Experience working with a distributor-based sales organization is a plus
Solid business acumen
Excellent communicator
Results oriented
Strategic thinker; believes in taking a logical and comprehensive approach to our business and the available tools to drive results
BA or BS in Business or similar field, or 4+ years equivalent education/experience
In return, we offer you
The ability to collaborate with, learn and grow from colleagues in a highly complex, global organization where you can use your strengths to help drive strategic business initiatives for Philips. Additionally, we provide you a dynamic working environment in an innovative business, paired with a competitive salary, excellent benefits, and a supportive atmosphere where you can sharpen your talents with new challenges and career opportunities.
US work authorization is a precondition of employment. The company will not consider candidates who require sponsorship for a work-authorized visa.
Company relocation benefits will not be provided for this position. For this position, you will reside in or within commuting distance of the West region ( CO, NM, AZ, UT, WY, MT, ID, WA, OR, NV, CA ).
Why should you join Philips?
Working at Philips is more than a job. It's a calling to create a healthier society through meaningful work, focused on innovative, customer-first health technology solutions. Help us improve the health and well-being of billions of people, every year. Ultimately creating a career that no one could have planned for. Even you.
Visit our careers website to explore what it's like working at Philips , read stories from our employee blog , find information about our recruitment process and answers to some frequently asked questions .
#LI-PH1
#LI-Remote
#INDSALES1
It is the policy of Philips to provide equal employment and advancement opportunities to all colleagues and applicants for employment without regard to race, color, ethnicity, religion, gender, pregnancy/childbirth, age, national origin, sexual orientation, gender identity or expression, disability or perceived disability, genetic information, citizenship, veteran or military status or a person's relationship or association with a protected veteran, including spouses and other family members, marital or domestic partner status, or any other category protected by federal, state and/or local laws.
As an equal opportunity employer, Philips is committed to a diverse workforce. In order to ensure reasonable accommodation for individuals protected by Section 503 of the Rehabilitation Act of 1973, the Vietnam Veterans' Readjustment Act of 1974, and Title I of the Americans with Disabilities Act of 1990, applicants that require accommodation in the job application process may contact 888-367-7223, option 5, for assistance.
Equal Opportunity Employer/Disabled/Veteran