Scaled Customer Success Manager – Box
Customer Service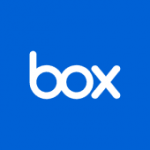 Box (501+ Employees, 7% 2 Yr Employee Growth Rate)
9% 1-Year Employee Growth Rate | 7% 2-Year Employee Growth Rate | LinkedIn | $559M Venture Funding
What Is Employee Growth Rate & Why Is It Important?
Box is hiring a
Remote Scaled Customer Success Manager
WHAT IS BOX?
Box is the market leader for Cloud Content Management. Our mission is to power how the world works together. Box is partnering with enterprise organizations to accelerate their digital transformation by creating a single platform for secure content management, collaboration and workflow. We have an amazing opportunity to further establish ourselves as leaders in the space, and we need strong advocates to help us achieve that goal.
By joining Box, you will have the unique opportunity to help capture a majority of this developing market and define what content management looks like for the digital enterprise. Today, Box powers over 99,000 businesses, including 70% of the Fortune 500 who trust Box to manage their content in the cloud.
WHY BOX NEEDS YOU:
We are looking for a Scaled Customer Success Manager who understands the value of nurturing customer relationships, at scale. You will be responsible for engaging with customers post-sales, driving user adoption and business value to help support high retention.
Our Scaled team needs ambitious, highly productive individuals to provide us with adoption and optimization best practices and help drive business value for our ever-growing customer base. This customer-facing team is innovative and agile – we're quick to experiment and live up to the Box values "Take risks. Fail fast" while we "Blow our Customer's Minds." We need fresh eyes and customer-centric people who can help us continue to build an outstanding scaled Customer Success program.
You will work with a large portfolio of customers to proactively launch and drive adoption, as well as act as the voice of your customers internally at Box. Creative, upbeat and self-driven, you understand the customer and their use cases and know how to be a trusted partner so companies grow with Box. You can manage numerous customers at different stages of the customer lifecycle with ease. You also love understanding a product in-depth and educating customers on how it can benefit them.
WHAT YOU'LL DO:
Manage post-sales activity for Box's Scaled Enterprise customers through touch points that require product knowledge, prioritization planning, project management and the ability to quickly build rapport.

*
Maintain a deep understanding of the product and make recommendations on how customers can use it to accelerate their own business objectives.
Demonstrate high-touch and one-to-many tactics with customers to drive positive outcomes and articulate value realized for their businesses.

*
Develop, test, and iterate on scaled playbooks and engagement strategies.
Analyze customer data to build and execute engagement strategies within your customer portfolio.

*
Proactively identify and flag churn risk and work actively with broader account team to mitigate.
Partner with Marketing, Sales and Box Consulting to provide effective customer engagements.

*
Function as the voice of the customer, identifying customer trends and providing internal feedback on how Box can better serve our customers.
WHO ARE YOU:
3+ years experience supporting customers in customer success / account management / customer marketing at scale
Significant level of comfort interacting with a high volume of customers, over a variety of mediums (phone, email, webinars). Strong writing skills and marketing experience would be a plus

*
Self-starter who has fresh ideas when it comes to growing customer engagement
Great prioritization skills and ability to execute on customer-facing activities

*
Ability to make changes on the fly and continuously improve our processes
Familiarity with Gainsight and/or Salesforce

*
Team player and customer advocate motivated by helping others succeed
You know how to listen to the customer and translate their business needs into a personalized consultation

*
Highly data-driven and intrigued by the challenge of delivering an awesome Box experience to hundreds of customers
You're a go-getter who thrives in a fast-paced environment, embraces change and takes the initiative to get things done
BENEFITS
Visit this webpage to check out all of our exciting healthcare benefits: https://join.collectivehealth.com/box

*
For all other benefits, please check out: Box Benefits + Perks
EQUAL OPPORTUNITY
We are an equal opportunity employer and value diversity at our company. We do not discriminate on the basis of race, religion, color, national origin, gender, sexual orientation, age, marital status, veteran status, or disability status.
HEALTH AND SAFETY
To promote the health and safety of all Boxers and our communities, in order to "Go to Work" at Box in the U.S., you must be Fully Vaccinated or have an approved accommodation. "Go(ing) to Work" at Box is defined as visiting a Box office, facility, or co-working site, visiting or meeting in person with fellow Boxers, Box clients and/or customers, vendors, or partners, engaging in business travel, and or participating in any Box-sponsored and/or related activity where others are present.  If you are fully remote and do not "Go to Work," the vaccination requirement is not applicable.  "Fully Vaccinated" means that an individual is at least two weeks past their final dose of an authorized COVID-19 vaccine regimen.  If you are unable to get a vaccine due to a medical condition, a sincerely-held religious belief or another legally recognized reason, Box will consider requests for an accommodation.
For details on how we protect your information when you apply, please see our Personnel Privacy Notice. Notice to applicants in Los Angeles: Box, Inc and its related branches will consider for employment, qualified applicants with criminal histories in a manner consistent with the Los Angeles Fair Chair Ordinance. The Fair Chance Ordinance is provided here.   Notice to applicants in San Francisco: Box, Inc and its related branches will consider for employment, qualified applicants with criminal histories in a manner consistent with the San Francisco Fair Chair Ordinance. The Fair Chance Ordinance is provided here.
LI-KS1
Salary and compensation
No salary data published by company so we estimated salary based on similar jobs related to Cloud, Marketing, Sales, Medical and Non Tech jobs that are similar:
$70,000 — $100,000/year
Location
San Francisco, California, United States