Senior Analyst, Underwriter (PST Schedule) – CVS Health
Accounting / Finance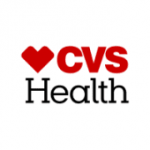 CVS Health (501+ Employees, 13% 2 Yr Employee Growth Rate)
6% 1-Year Employee Growth Rate | 13% 2-Year Employee Growth Rate | LinkedIn | $0 Venture Funding
What Is Employee Growth Rate & Why Is It Important?
Job Description
This position can be Work From Home Anywhere or in any Aetna office in the United States. Must be willing to work PST hours.
– Performs underwriting analysis and risk assessment for large group new business contracts.
– Work in a fun and fast paced market where you will have the opportunity to collaborate with a talented, supportive, team focused group of underwriters who partner to develop each other's skills to achieve shared success.
– Assigned cases including multiple product types, funding arrangements and/or rating methodologies.
– Prepares and delivers moderately complex new business packages directly to our Sales partners.
– Complexity of work increases as technical skills progress.
– Independently reviews work for accuracy and recommends pricing alternatives based on financial analysis, underwriting principals, and business strategy.
– Anticipates questions and formulate responses.
– Utilizes advanced functionality of underwriting tools, systems, and reference materials to produce accurate quotes and/or accountings.
– Applies underwriting guidelines and grants underwriting exceptions/financial variances for their assigned cases within the authority limit for the position.
– Independently assists sales personnel in explaining rate/fee and communicating underwriting policy.
– May present information to employers, brokers and consultants.
– Produces timely and accurate customer specific documents and deliverables.
– Ensures the pricing supports the quote strategy.
– Assists department with projects or workgroups.
– Identifies and supports process improvement through automation or process change.
– Assists less experienced underwriters in development of technical skills or specific subject matter.
– May include future opportunity to work on Renewals as well.
– Manages concessions within an established book of business targets supporting organizational goals.
– Supports the department with projects, workgroups, workshare efforts, and technical training/mentoring and/or peer review
#AetnaUW
Required Qualifications
– 2+ years' experience in medical/healthcare underwriting/accounting concepts, pricing methodologies and funding arrangements.
– Experience working with standard Microsoft Office product.
– Demonstrated success in collaborating with others to meet/exceed expectations.
– Demonstrated ability to utilize analytical and independent thinking skills.
– Demonstrated success prioritizing work and the ability to multi-task in a fast-paced environment.
– Experience providing clear and concise written and verbal communications.
COVID Requirements
COVID-19 Vaccination Requirement
CVS Health requires certain colleagues to be fully vaccinated against COVID-19 (including any booster shots if required), where allowable under the law, unless they are approved for a reasonable accommodation based on disability, medical condition, religious belief, or other legally recognized reasons that prevents them from being vaccinated.
You are required to have received at least one COVID-19 shot prior to your first day of employment and to provide proof of your vaccination status or apply for a reasonable accommodation within the first 10 days of your employment. Please note that in some states and roles, you may be required to provide proof of full vaccination or an approved reasonable accommodation before you can begin to actively work.
Preferred Qualifications
– 3+ years' experience in underwriting/accounting concepts, pricing methodologies and funding arrangements.
Education
– Bachelor's of Science or Equivalent Experience
Business Overview
Bring your heart to CVS Health
Every one of us at CVS Health shares a single, clear purpose: Bringing our heart to every moment of your health. This purpose guides our commitment to deliver enhanced human-centric health care for a rapidly changing world. Anchored in our brand – with heart at its center – our purpose sends a personal message that how we deliver our services is just as important as what we deliver.
Our Heart At Work Behaviors™ support this purpose. We want everyone who works at CVS Health to feel empowered by the role they play in transforming our culture and accelerating our ability to innovate and deliver solutions to make health care more personal, convenient and affordable.
We strive to promote and sustain a culture of diversity, inclusion and belonging every day.
CVS Health is an affirmative action employer, and is an equal opportunity employer, as are the physician-owned businesses for which CVS Health provides management services. We do not discriminate in recruiting, hiring, promotion, or any other personnel action based on race, ethnicity, color, national origin, sex/gender, sexual orientation, gender identity or expression, religion, age, disability, protected veteran status, or any other characteristic protected by applicable federal, state, or local law.