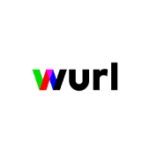 Wurl (51-200 Employees, 227% 2 Yr Employee Growth Rate)
The Wurl Network connects the world's largest digital brands with the world's largest streaming services.
137% 1-Year Employee Growth Rate | 227% 2-Year Employee Growth Rate | LinkedIn | $15.3M Venture Funding
What Is Employee Growth Rate & Why Is It Important?
About Wurl, Inc.
The world's TV viewing is rapidly migrating to internet-based production and delivery. Wurl is the market leader in helping content companies distribute and monetize their video programming. Our B2B network reaches over 150 million TVs delivering hundreds of millions of hours of programming and billions of ads for Wurl customers. Wurl enables leading content companies to create and manage streaming TV channels, live broadcasts, and on-demand content for distribution to streamers around the world. Wurl is based in Palo Alto, CA (HQ) and has offices in Santa Monica, New York, and London.
At Wurl, you will help change what "TV" means for hundreds of millions of viewers around the world. This is a rare opportunity to be one of the first 200 employees for one of the fastest-growing companies in Silicon Valley.
Senior Counsel, Legal
The Senior Counsel will report to the VP of Legal and be a key member of a fast-growing and dynamic legal team.  In this role, you will work with and support a variety of different departments at Wurl and be responsible for negotiating and drafting an array of different commercial and technology agreements.  You will also have a critical role in shaping internal legal policies and procedures and have a unique opportunity to help grow the legal department and company. You will be joining a team of passionate and committed colleagues who will be looking to you for legal guidance and to get the deals done!
Responsibilities:
Negotiate and draft a variety of technology and commercial agreements with content companies, video service operators, SSPs, DSPs, and technology vendors
Provide strategic legal advice to business units concerning complex commercial, corporate, data privacy, and IP issues
Conduct contract analysis and compliance research
Develop and implement internal processes and templates and work with business units to create cross-functional workflows
Develop and build relationships company-wide to quickly become a trusted advisor, creative problem-solver, and strategic partner to solve complex legal problems and proactively identify issues
Qualifications:
Minimum 5+ years practicing in a top law firm and/or in-house legal department at a major entertainment or technology company in a commercial, M&A, data privacy, and/or technology transactions role
Stellar attention to detail
Adtech, data privacy, and/or content distribution experience preferred
Ability to manage a high volume of complex legal work from numerous departments on tight deadlines
Comfort working independently with proven ability to multi-task, set priorities, and involve the necessary stakeholders from term-sheet to execution
Excellent communication and analytical skills
Energized by working in a fast-paced and dynamic start-up environment with an "all-hands-on-deck" attitude
JD required; top-tier law school preferred
Admission to California State Bar or willingness and qualification to be Registered In-House Counsel
Physical Requirements:
Prolonged periods of sitting at a desk and working on a computer.
Must be able to lift up to 15 pounds at times.
What We Offer
Wurl is a high-growth company with a generous stock options plan. Wurl provides competitive compensation and excellent benefits package including medical, dental, vision, life/disability insurance, paid time off, paid holidays, 401(k), flexible schedules, and HSA.  We also offer $1000 to set up your work from a home office.  We are a fun, creative, and collaborative remote work environment, headquartered in Palo Alto, CA.  We live our values (PASSION, OWNERSHIP, RESPECT, EXCELLENCE) every day in how we work with one another and support our clients.  Wurl is truly a unique place to learn, create and have a daily impact on millions of people around the world every day.