Senior Engagement Manager – ServiceNow
Others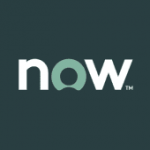 ServiceNow (501+ Employees, 54% 2 Yr Employee Growth Rate)
26% 1-Year Employee Growth Rate | 54% 2-Year Employee Growth Rate | LinkedIn | $83.7M Venture Funding
What Is Employee Growth Rate & Why Is It Important?
Company Description
At ServiceNow, our technology makes the world work for everyone, and our people make it possible. We move fast because the world can't wait, and we innovate in ways no one else can for our customers and communities. By joining ServiceNow, you are part of an ambitious team of change makers who have a restless curiosity and a drive for ingenuity. We know that your best work happens when you live your best life and share your unique talents, so we do everything we can to make that possible. We dream big together, supporting each other to make our individual and collective dreams come true. The future is ours, and it starts with you.
With more than 7,400+ customers, we serve approximately 80% of the Fortune 500, and we're on the 2021 list of FORTUNE World's Most Admired Companies®.
Learn more on Life at Now blog and hear from our employees about their experiences working at ServiceNow.
Job Description
As a Senior Customer Engagement Manager, you will be responsible for managing key internal and external initiatives with the aim of adding significant value to the customers as well as helping the broader organization innovate. Deliverables will include the implementation of new projects, as well as managing and navigating the customers' during these projects.
What you get to do in this role:
Manage cross-functional projects and teams, senior-level business executives and customers to provide a unique customer experience during the projects.
Provide weekly/monthly, quarterly updates to the customer as well as to internal executive teams
Manage each phase of the project and be able to navigate the cross-functional team, both internal and external
Initiate and/or participate in strategic initiatives that impact the tactical approach to the effort as well as influencing the direction of the project.
Develop and present the value proposition to the customer as part of the initiative and on-going collaboration.
Qualifications
To be successful in this role you have:
Minimum of 10 years of high-tech/SaaS industry experience
5+ years in Customer Engagement roles
Prior experience with implementing or supporting ServiceNow products in an Enterprise
Strong cross-functional, technical Project Management experience including planning, scheduling, monitoring and stakeholder reporting
Demonstrated experience in leading key projects, including strategic customer programs from inception to successful roll-out and beyond
Strong documentation and presentation skills including creative thinking and willingness to work hands-on to deliver impactful outcomes
Experience with analytics and understanding of metrics and KPIs (as defined)
Thought leadership and strategic thinking
Ability to gather and analyze data to understand the pros and cons of different decisions and options
Ability to communicate abstract ideas clearly and independently manage complex project objectives
Excellent negotiation and persuasion skills.
Facilitation skills in leading and planning meetings, reviews, and retrospectives.
Strong customer orientation and an innate ability to anticipate and act
Active listening skills to ensure feedback drives new initiatives and identifies areas of improvement
Ability to learn quickly and pick up tools, systems, and processes in a short amount of time
Critical thinking skills, and ability to assimilate and implement new information rapidly and think strategically
BS/BA degree in computer science, engineering or related discipline preferred
Travel up to 50%
Additional Information
ServiceNow is an Equal Employment Opportunity Employer. All qualified applicants will receive consideration for employment without regard to race, color, creed, religion, sex, sexual orientation, national origin or nationality, ancestry, age, disability, gender identity or expression, marital status, veteran status or any other category protected by law.
All new employees hired in the United States are required to be fully vaccinated against COVID-19, subject to such exceptions as required by law. If hired, you will be required to submit proof of full vaccination or have an approved accommodation, by your start date. Visit our Candidate FAQ page to learn more.
If you require a reasonable accommodation to complete any part of the application process, or are limited in the ability or unable to access or use this online application process and need an alternative method for applying, you may contact us at [email protected] for assistance.
For positions requiring access to technical data subject to export control regulations, including Export Administration Regulations (EAR), ServiceNow may have to obtain export licensing approval from the U.S. Government for certain individuals. All employment is contingent upon ServiceNow obtaining any export license or other approval that may be required by the U.S. Government.
Please Note: Fraudulent job postings/job scams are increasingly common. Click here to learn what to watch out for and how to protect yourself. All genuine ServiceNow job postings can be found through the ServiceNow Careers site .
Work personas
Work personas are categories that are assigned to employees depending on the nature of their work. Employees will fall into one of three categories: Remote, Flexible or Required in Office.
Required in Office
A required in office work persona is defined as an employee who is contracted to work from or aligned to a ServiceNow-affiliated office. This persona is required to work from their assigned workplace location 100% of the work week based on the business needs of their role.
Flexible
A flexible work persona is defined as an employee who is contracted to work from or aligned to a ServiceNow-affiliated office and will work from their assigned workplace location roughly 3 days/week or less (generally around 40-60% of the work week). Flexible employees may choose to work the remaining working time from their workplace location or home. Flexible employees are required to work within their state, province, region, or country of employment.
Remote
A remote work persona is defined as an employee who performs their responsibilities exclusively outside of a ServiceNow workplace and is not contracted or aligned to a ServiceNow-affiliated office, including those whose place of work (pursuant to their terms and conditions of employment) is their home. Remote employees are required to work within their state, province, region, or country of employment.