Senior Event Manager (Contract Position) – Intercom
Marketing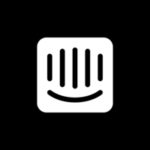 Intercom (501+ Employees, 52% 2 Yr Employee Growth Rate)
32% 1-Year Employee Growth Rate | 52% 2-Year Employee Growth Rate | LinkedIn | $240.8M Venture Funding
What Is Employee Growth Rate & Why Is It Important?
Communication has changed for people. It's changed for businesses, too.
Intercom is the only suite of customer messaging products that drives growth at every stage of the customer lifecycle—across acquisition, engagement, and support. Today more than 25,000 businesses use Intercom to connect with a billion people worldwide…..
Please note that this position will not be employed by Intercom and will be contracted through The Sage Group. The Sage Group Application link can be found here.
What will I be doing?
Support the planning and execution of Intercom's annual (in person & virtual) user conferences.

Create project timelines and work back schedules, while driving meetings.

Manage agency relationships for event production and execution.

Build, manage, and track event budget and expenses. Partner with the legal and finance teams to track contracts and expenses.

Create project timelines and work back plans in partnership with the Creative and Operations teams.

Lead pre-event planning meetings, providing event support, preparing communications, coordinating conference logistics, lining up speakers, and conducting post meeting assessment activities.

Lead prioritization across multiple projects and deliverables across both in-person and digital event experiences.
What skills do I need?
Curiosity: Partnerships touch every part of our business, and marketing ensures they are showcased in the right light. You will have lots of questions and we will find the answers.

Drive: We err on the side of action, so once you are onboarded, we will want you to take action to move projects forward.

Relationship skills: we will build rapport with internal teams as well as partner companies, so knowing how to nurture and build relationships is key.

Intellect: Partner marketing is an intellectually rigorous space where you have to think about the big picture and what benefits all sides.

Preference for a degree in Marketing, Business, Communications, International Relations, or Art History

Relevant marketing and/or project management experience is a plus but not a dealbreaker

Ability to switch tracks quickly while keeping various projects going

Strong written and verbal communication skills

High emotional intelligence and an ability to manage a variety of relationships within and external to the organization

Ability to work independently and in team scenarios