Senior IT Systems Engineer – Airtable
Software Engineer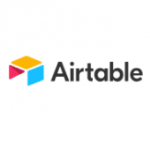 Airtable (501+ Employees, 248% 2 Yr Employee Growth Rate)
75% 1-Year Employee Growth Rate | 248% 2-Year Employee Growth Rate | LinkedIn | $1.4B Venture Funding
What Is Employee Growth Rate & Why Is It Important?
The IT department at Airtable is seeking a IT Systems Engineer to assist us in choosing, maintaining or building tools to automate all the internal processes and applications.
In this role, you'll be the technical leader of Airtable IT SaaS Ops engineering. You'll apply experience of integrations to enable us to grow in a secure, automated way. This role will be engaged in everything from new-hire onboarding, to cross-company access change requests, to administering the growing list of SaaS tools.
Learn more about our Engineering team and values here.
What you'll do
Design & implement automation to make IT processes repeatable, scalable, and secure

Using standalone code, webhooks, or API integrations to optimize and connect our SaaS environment

Guide build vs. buy decisions for integrations and tooling for IT and other departments

You will work with stakeholders within the company to design, configure, implement, maintain and promote a variety of internally facing applications, including G Suite, Okta, Slack & BetterCloud

You will research, install, maintain and troubleshoot application plugins/add-ons

Document procedures, policies, technical instructions, and other practices

Work on IT projects from research to implementation as well as other projects assigned

Work with the Service Desk to prioritize automatable tasks

Guide and mentor other team members to implement robust repeatable processes

Apply leading edge knowledge and professional concepts to contribute to development of the company's principles and to achieve objectives in creative and effective ways.

Create formal networks with key decision makers within the company

Work independently to determine methods on new projects

Be a technical leader for IT Engineering
Who you are
8+ years of experience

Solution oriented: What you build and implement will impact all of Airtable

You are experienced with administering and developing in and against SaaS, and applications and services, including G Suite and Slack

You have a comfort and familiarity with modern development practices and the development lifecycle with experience using Scrum, Kanban, Lean, or other agile methodologies

In this role, you are organized and analytical, adept at working in a high-performing team environment, able to follow a project schedule, have a continuous improvement mindset, and are capable of handling multiple priorities concurrently

You have experience using APIs to automate tasks

Experience in Javascript, specifically with Node.js, React, and similar frameworks

You are familiar with Okta Workflows, SAML, and OAuth.

You can automate IT tasks with Python and Shell scripting

You have experience using Terraform for infrastructure as code (IaaS) and with Puppet, Salt, Ansible or similar configuration management tools

You are self-motivated and proactive with the ability to work independently

Experience administering Okta (or another SSO platform), JAMF, and G Suite in an enterprise environment

Knowledge of networking concepts
What We Offer
We have your medical, dental, and vision insurance 100% covered (and your dependents covered at 80%)

High deductible health plan available with health savings account contribution

Complimentary One Medical membership for individuals and dependents

Monthly "Lifestyle Wallet" to use for benefits like personal fitness (e.g., gym memberships, fitness equipment, etc.) to pet care to nutrition coaching, and more.

Complimentary mental health support via Modern Health

Family planning support via Carrot (fertility, adoption, and surrogacy)

Flexible and generous time off and sick time benefits

16 weeks of parental leave

Annual Learning & Development wallet to support your career development

Emergency backup care for dependents

Access to financial planning and legal support

Supplemental reimbursement for Gender Affirmation procedures and services

Access to pre-tax Transportation & Commuter Benefits
About Airtable
Airtable is working on the next computer revolution: one where anyone – even without technical training – can create customized applications that fit their needs, build more interconnected teams, and take part in a growing community of people who share what they create. Founded in 2012 and headquartered in San Francisco, Airtable powers teams at more than 300,000 organizations around the world. Our most recent funding round valued Airtable at $11.7 billion and raised $735 million in additional capital, and we're just getting started!
—
Please see our Privacy Notices for details regarding Airtable's collection and use of personal information relating to the application and recruitment process. For US applicants, click here, and for UK applicants, click here.