Senior Manager Digital Engineering – CVS Health
Engineering Manager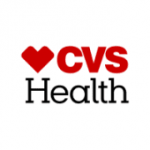 CVS Health (501+ Employees, 13% 2 Yr Employee Growth Rate)
6% 1-Year Employee Growth Rate | 13% 2-Year Employee Growth Rate | LinkedIn | $0 Venture Funding
What Is Employee Growth Rate & Why Is It Important?
Job Description
CVS Health Digital is looking for a dynamic and driven Sr. Software Engineering Manager to lead Backend engineering teams tasked with creating best in class experiences focused on identifying, prioritizing and shaping complex enterprise initiatives in partnership with business stakeholders. In this role, you will be leading a team of engineers to drive the delivery of our digital products focused on helping people live healthier lives. You will use your people management skills to support, manage and mentor engineering professionals with deep and varying technical backgrounds and experience. You should have the ability to prioritize well, communicate clearly, have a consistent track record of delivery and excellent software engineering and people management skills. A successful candidate will be a highly motivated, collaborative individual; motivated to achieve results in a fast-paced environment.
In this role, you will review tech designs, hire new development staff, oversee each aspect of the development process, and act as the liaison between your team and upper management
• Grow engineering teams by interviewing, recruiting and hiring, as well as continuously guide, coach and mentor engineers
• Provide leadership for Digital initiatives including desktop, mobile web and mobile app systems
• Collaborate with various areas of the organization including business partners, product owners, architecture, security mavens, digital and IT engineering teams
• Provide ongoing monitoring, maintenance, support and enhancements to existing systems and platforms.
• Improve DevOps processes and push for Automation as much as possible
• Review Designs and Codes to ensure Developers are building a scalable solutions with at most quality
• Promote proper implementation of SAFe process techniques
• Provide support in all phases of SDLC and ensure to deliver high-quality products
• Provide recommendations for continuous improvement. Provide technical leadership direction, determining and developing approaches to solutions by coordinating multiple resources to solve complex problems
• Make informed decisions quickly and taking ownership of services and applications at scale
• Ability to understand big picture, while implementing at the detail level
• Analytical thinking – able to simplify complex problems, processes or projects into component parts explore and evaluate them systematically
• Strategic thinking – able to identify a vision along with the plans, which need to be implemented to meet the end goal, evaluating situations, decisions and issues in the short, medium and long term
• Provide technical guidance in software design and development activities
• Assist in technical and security audits and ensure audit recommendations are implemented
• Be an advocate of security best practices, champion and support the importance of security within engineering, partnering with Digital and Enterprise security teams and digital product owners to ensure compliance
• Encourage a collaborative, open and dynamic team culture where individuals and teams can realize their full potential
Can work in Any of the locations : IL , GA, NY, NJ , AZ, MA , RI, TX
Required Qualifications
• 8+ years of overall IT/Digital development experience on enterprise class Backend applications like ECommerce, Order Management, Inventory and Supply Chain systems or similar backend systems
• 4+ years in a management role, leading software development team
• 3+ years of experience implementing microservices, (spring boot, Kafka) and managing observability tools.
COVID Requirements
COVID-19 Vaccination Requirement
CVS Health requires certain colleagues to be fully vaccinated against COVID-19 (including any booster shots if required), where allowable under the law, unless they are approved for a reasonable accommodation based on disability, medical condition, religious belief, or other legally recognized reasons that prevents them from being vaccinated.
You are required to have received at least one COVID-19 shot prior to your first day of employment and to provide proof of your vaccination status or apply for a reasonable accommodation within the first 10 days of your employment. Please note that in some states and roles, you may be required to provide proof of full vaccination or an approved reasonable accommodation before you can begin to actively work.
Preferred Qualifications
• Experience with applications on modern stack (e.g. React, IBM Sterling, DataPower, GCP, Node, ATG or similar)
• Experience with cloud technologies/platforms, and/or CRMs
• Good understanding and working experience in IT Security best practices and other compliance standards such as ADA, HIPAA, PCI DSS
• Experience in SAFe Agile work environments; certification of SAFe for leaders would be a plus
• Experience in handling multiple competing priorities in a fast-paced environment.
• Excellent interpersonal and communication skills; thrives working in a highly iterative, agile, and open team environment
• A strong business and technical vision and the ability to translate these in business and technical approaches, and lead engineering efforts to meet aggressive timelines with optimal solutions
• Knowledge/experience in the e-Commerce, Healthcare space, B2C and/or B2B is a plus
• Experience in leading medium to large sized teams of diverse development engineers across multiple locations
• Experience in partnering with architecture, product and program management teams to influence product development assisting or improving products
Education
Bachelor's degree or equivalent combination of education and work experience is required.
Business Overview
Bring your heart to CVS Health
Every one of us at CVS Health shares a single, clear purpose: Bringing our heart to every moment of your health. This purpose guides our commitment to deliver enhanced human-centric health care for a rapidly changing world. Anchored in our brand – with heart at its center – our purpose sends a personal message that how we deliver our services is just as important as what we deliver.
Our Heart At Work Behaviors™ support this purpose. We want everyone who works at CVS Health to feel empowered by the role they play in transforming our culture and accelerating our ability to innovate and deliver solutions to make health care more personal, convenient and affordable.
We strive to promote and sustain a culture of diversity, inclusion and belonging every day.
CVS Health is an affirmative action employer, and is an equal opportunity employer, as are the physician-owned businesses for which CVS Health provides management services. We do not discriminate in recruiting, hiring, promotion, or any other personnel action based on race, ethnicity, color, national origin, sex/gender, sexual orientation, gender identity or expression, religion, age, disability, protected veteran status, or any other characteristic protected by applicable federal, state, or local law.