Senior Manager, Scrum Master – CVS Health
Others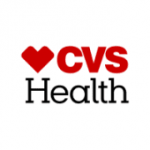 CVS Health (501+ Employees, 13% 2 Yr Employee Growth Rate)
5% 1-Year Employee Growth Rate | 13% 2-Year Employee Growth Rate | LinkedIn | $0 Venture Funding
What Is Employee Growth Rate & Why Is It Important?
Job Description
Ideally remote work in the following states: TX, IL and RI
The CVS Health PMO team is looking for an innovative thought partner who has a strong analytic and program management skill set to serve as a key contributor on critical IT programs. This role will require an out-of-the-box problem solver who is intellectually curious with a demonstrated interest in learning, self-motivated, results-oriented, and high-energy who can easily function in a high demand, performance driven environment. This position will be responsible to independently drive planning and day to day management across the full project lifecycle on complex IT initiatives and programs, working closely with project teams to achieve expected results.
You will support the planning, coordination and tactical execution of IT projects and programs across business and functional areas, as well as the development of presentations and content for key leadership forums. The role offers significant exposure to cross-functional leaders and colleagues across CVS Health and Aetna, as well as professional development opportunities. Assignments are highly complex, have major associated risks with high visibility, and can be sensitive or widely varied requiring experience in applying and adapting project management techniques.
Areas of responsibility include:
-Run Programs with budgets of $5M+ consisting of multiple large and small projects
-Oversee other PM resources and contractors as well as matrixed members of a project team.
-Drive planning activities, including convening meetings, developing agendas and material, and developing reports or support specific teams with tracking and monitoring initiatives
-Ensure appropriate project deliverables are created, utilized by leaders and are updated over time as each project grows.
-Responsible for interfacing and communicating directly with Senior leaders from all different areas of the company.
-Oversee the development and tracking of timelines and milestone with key internal and external partners to address project objectives
-Monitor multiple, concurrent project lifecycles by tracking project plans and deadlines for key deliverables, and identifying and raising issues requiring resolution
-Manage projects using CVS agile methodology and/or other Project Management professional practices and standard tools.
-Partner with other Project Leads and owners to coordinate day-to-day initiative progress, identify risks/barriers and work with project leaders to address challenges
-Where necessary interface with other projects to modify plans when necessary to ensure cross-functional dependencies and inter-dependent projects stay coordinated.
-Work with all stakeholders to define and acquire all necessary resources and to ensure their continual support for project goals.
-Conduct regular project reviews and communicate status of projects in both formal and informal settings.
-Forecast Resources allocations on a weekly basis while maintaining project budget
Pay Range
The typical pay range for this role is:
Minimum: 95000
Maximum: 209000
Please keep in mind that this range represents the pay range for all positions in the job grade within which this position falls. The actual salary offer will take into account a wide range of factors, including location.
Required Qualifications
• Background in IT Program management, budget management and execution
-8+ years experience in Project Management working with cross-functional teams
-5+ years experience in leading program management efforts within a large organization.
-2+ years experience in managing a team of PMs
– Scrum certification
COVID Requirements
COVID-19 Vaccination Requirement
CVS Health requires certain colleagues to be fully vaccinated against COVID-19 (including any booster shots if required), where allowable under the law, unless they are approved for a reasonable accommodation based on disability, medical condition, religious belief, or other legally recognized reasons that prevents them from being vaccinated.
You are required to have received at least one COVID-19 shot prior to your first day of employment and to provide proof of your vaccination status or apply for a reasonable accommodation within the first 10 days of your employment. Please note that in some states and roles, you may be required to provide proof of full vaccination or an approved reasonable accommodation before you can begin to actively work.
Preferred Qualifications
• Project Management experience in the Healthcare industry
– Project Management experience delivering IT projects that have scope requiring deployment of IT Infrastructure solutions, including cloud technology.
• Expert knowledge with using Project Management Tools such as CA Clarity PPM, MS Project, MS SharePoint, and MS Office Suite.
• PMP and SAFe Agile certification
-Understanding of software development methodologies
-Proficient in Microsoft project, Word, Excel, PowerPoint and Visio.
Education
High School Diploma/GED plus years of experience in lieu of Bachelor's Degree required
Bachelor's Degree preferred
Business Overview
Bring your heart to CVS Health
Every one of us at CVS Health shares a single, clear purpose: Bringing our heart to every moment of your health. This purpose guides our commitment to deliver enhanced human-centric health care for a rapidly changing world. Anchored in our brand – with heart at its center – our purpose sends a personal message that how we deliver our services is just as important as what we deliver.
Our Heart At Work Behaviors™ support this purpose. We want everyone who works at CVS Health to feel empowered by the role they play in transforming our culture and accelerating our ability to innovate and deliver solutions to make health care more personal, convenient and affordable.
We strive to promote and sustain a culture of diversity, inclusion and belonging every day.
CVS Health is an affirmative action employer, and is an equal opportunity employer, as are the physician-owned businesses for which CVS Health provides management services. We do not discriminate in recruiting, hiring, promotion, or any other personnel action based on race, ethnicity, color, national origin, sex/gender, sexual orientation, gender identity or expression, religion, age, disability, protected veteran status, or any other characteristic protected by applicable federal, state, or local law.