Senior Mobile Product Designer – Galileo
Design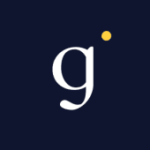 Galileo (51-200 Employees, 158% 2 Yr Employee Growth Rate)
69% 1-Year Employee Growth Rate | 158% 2-Year Employee Growth Rate | LinkedIn | $0 Venture Funding
What Is Employee Growth Rate & Why Is It Important?
ABOUT US
Traditional health care is broken. Galileo is here to fix it. We're a rapidly growing health startup that combines intuitive design and clinical expertise to deliver affordable, quality care for all.
Galileans, as we like to call ourselves, are dedicated to flipping the traditional health care model into a modern solution for today—and beyond. Our empathetic, mission-driven culture puts our patients first, celebrates creative problem solving, and moves quickly to build great products. Our teams work collaboratively, so there's plenty of day-to-day interaction. We believe in a hybrid, flexible working environment and have team members across the U.S. and the UK.
ABOUT THE ROLE
Galileo is looking for a Senior Mobile Product Designer to craft the next generation of patient experiences. You'll be responsible for numerous 0-to-1 initiatives working on the bleeding edge of health tech, including smart device integrations and electronic health record interoperability. You'll create thoughtful, multi-lingual experiences that help diverse patient populations navigate real-world tasks including drug adherence, lab testing, and referrals.
Here's what you'll do:
Develop a deep understanding of our patient needs, creating experiences that serve a broad range of acute and chronic health conditions.
Practice empathy at every step by understanding the needs of diverse populations—uninsured, self-insured, and commercially insured in both rural and urban regions.
Take ownership of the end-to-end design process, choosing the right tools at the right moments for definition, ideation, and validation.
Work closely with fellow designers and engineers to evolve and expand our design system across iOS & Android.
ABOUT YOU
We would love to hear from you if you have the following or equivalent experience:
You have 6+ years of related experience. Early-stage startup experience is a major plus.
You have shipped many consumer-facing products over the years including native products on iOS and/or Android.
You have a highly refined aesthetic sense and a knack for interaction. You design products that not only meet user needs, but are delightful and engaging.
You employ a user-focused design approach. You are constantly challenging your own assumptions and crave feedback through research and metrics.
You are an effective communicator but low ego. You make space for all voices to be heard and you champion the best ideas regardless of their source.
You are a team player who is always happy to step out of your normal role when there is a need that requires your help.
You are organized, autonomous, and responsible. You take ownership of every detail of your work and follow through on your commitments.
You are passionate about creating digital products that have a positive impact on the health and welfare of their users.
HOW WE HIRE
Galileo is committed to hiring the best team possible to build health care that works for everyone. We value a diverse set of perspectives to deliver the best possible solutions to those problems. We look for talent from a wide range of backgrounds—including, but not limited to—race, age, sexual orientation, gender identity and expression, national origin, religion, disability, and veteran status. Galileo is an Equal Opportunity Employer and provides reasonable accommodations to applicants and employees with a qualifying disability or conflict with a sincerely held religious belief, unless doing so would cause an undue hardship or fail to eliminate a direct threat.