Senior Presales Solution Consultant- Employee Workflows – ServiceNow
Sales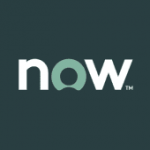 ServiceNow (501+ Employees, 54% 2 Yr Employee Growth Rate)
26% 1-Year Employee Growth Rate | 54% 2-Year Employee Growth Rate | LinkedIn | $83.7M Venture Funding
What Is Employee Growth Rate & Why Is It Important?
Company Description
At ServiceNow, our technology makes the world work for everyone, and our people make it possible. We move fast because the world can't wait, and we innovate in ways no one else can for our customers and communities. By joining ServiceNow, you are part of an ambitious team of change makers who have a restless curiosity and a drive for ingenuity. We know that your best work happens when you live your best life and share your unique talents, so we do everything we can to make that possible. We dream big together, supporting each other to make our individual and collective dreams come true. The future is ours, and it starts with you.
With more than 7,400+ customers, we serve approximately 80% of the Fortune 500, and we're on the 2021 list of FORTUNE World's Most Admired Companies®.
Learn more on Life at Now blog and hear from our employees about their experiences working at ServiceNow.
Job Description
Job Description
As a member of our Enterprise Accounts SolutionConsulting team, you will have a major impact on our future success by supporting theEmployee Workflows business. You will help guide revenue withthesupportand partnershipofSales,ProductManagement, and the executive team.
What you get to do in this role:
The Enterprise Sr Solution Consultantis a technical consultantwiththe advanced ability todevelop, position andprovideproduct-specificsolutions during sales cycles while achieving quarterly and annual sales goals for an assigned territory.
Support product sales as a technical and domain expertof a client-facing sales team
Lead discovery workshops to determine customers' challenges and give product demonstrations to align our solution with customer needs
Answer product feature and technical questions from customers, channel partners and ServiceNow colleagues
Guide strategic programs in top accounts such as customer journey sessions for roadmap and outcome agreement
Provide feedback to product management about product enhancements thatcanaddress customer needs and guide additional value
Shareand learnbest practices and re-usable assets with other Solution Consultants to enhance the quality and efficiency of the team
Stay current on competitive analysis and market differentiation
Support marketing events including executive briefings, conferences, user groups, and trade shows
Qualifications
To be successful in this role you have:
5+ years of pre-sales solution consultingor sales engineeringexperience in (Customer Experience or HR product specific area)
Experience with Enterprise level Accounts preferred
Proficiency with the ServiceNow platform or technical expertise with cloud software solutions
Experience working collaboratively with product management, product marketing, partners,and professional services
Territory management skills, including pipeline building and working with Sales counterpart to promote execution excellence
Willingness to travel
FD21
#LI-Remote
Additional Information
ServiceNow is an Equal Employment Opportunity Employer. All qualified applicants will receive consideration for employment without regard to race, color, creed, religion, sex, sexual orientation, national origin or nationality, ancestry, age, disability, gender identity or expression, marital status, veteran status or any other category protected by law.
All new employees hired in the United States are required to be fully vaccinated against COVID-19, subject to such exceptions as required by law. If hired, you will be required to submit proof of full vaccination or have an approved accommodation, by your start date. Visit our Candidate FAQ page to learn more.
If you require a reasonable accommodation to complete any part of the application process, or are limited in the ability or unable to access or use this online application process and need an alternative method for applying, you may contact us at [email protected] for assistance.
For positions requiring access to technical data subject to export control regulations, including Export Administration Regulations (EAR), ServiceNow may have to obtain export licensing approval from the U.S. Government for certain individuals. All employment is contingent upon ServiceNow obtaining any export license or other approval that may be required by the U.S. Government.
Please Note: Fraudulent job postings/job scams are increasingly common. Click here to learn what to watch out for and how to protect yourself. All genuine ServiceNow job postings can be found through the ServiceNow Careers site .
Work personas
Work personas are categories that are assigned to employees depending on the nature of their work. Employees will fall into one of three categories: Remote, Flexible or Required in Office.
Required in Office
A required in office work persona is defined as an employee who is contracted to work from or aligned to a ServiceNow-affiliated office. This persona is required to work from their assigned workplace location 100% of the work week based on the business needs of their role.
Flexible
A flexible work persona is defined as an employee who is contracted to work from or aligned to a ServiceNow-affiliated office and will work from their assigned workplace location roughly 3 days/week or less (generally around 40-60% of the work week). Flexible employees may choose to work the remaining working time from their workplace location or home. Flexible employees are required to work within their state, province, region, or country of employment.
Remote
A remote work persona is defined as an employee who performs their responsibilities exclusively outside of a ServiceNow workplace and is not contracted or aligned to a ServiceNow-affiliated office, including those whose place of work (pursuant to their terms and conditions of employment) is their home. Remote employees are required to work within their state, province, region, or country of employment.