Senior Salesforce Developer (Remote) – FloQast
Software Engineer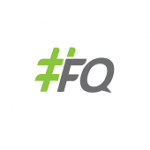 FloQast (201-500 Employees, 227% 2 Yr Employee Growth Rate)
106% 1-Year Employee Growth Rate | 227% 2-Year Employee Growth Rate | LinkedIn | $0 Venture Funding
What Is Employee Growth Rate & Why Is It Important?
The Business Systems team manages the enterprise techstack that supports the full lifecycle of our customer's journey and is consistently looking to streamline business operations through process re-engineering, innovation and automation. As a Salesforce Senior Developer, you will play an integral role in rebuilding our business systems that will support the next phase of growth in FloQast. We are looking for an experienced Salesforce Senior Developer who will be responsible for the development of the Salesforce platform and oversee other critical integration points with other business systems. This role requires deep Salesforce configuration and application development knowledge, integration experience, and strong business acumen to effectively plan, design and deploy system infrastructure projects. We are looking for the right candidate who can think on their feet and is ready to roll-up their sleeves and proactively embrace the exciting challenges that will help build a scalable business systems infrastructure.
What You'll Be Doing:
Maintain, troubleshoot and support a scalable Salesforce platform including any 3rd-party app integrations

Perform hands-on configuration and development in Salesforce Lightning using Apex, VisualForce, custom objects, integration and APIs

Day-to-day Salesforce administration support which includes customization, design and implementations of core functionalities related to Lead, Account, Contacts, Opportunities, dashboard and reporting

Create and maintain software governance related to systems security, compliance, data management, permissions, validation rules, workflows, custom objects and other Salesforce functions

Maintain and expand subject matter expertise on Salesforce, 3rd party apps and processes by staying up-to-date on new features, trends and related technologies

Translate business requirements into well-architected solutions that bring to bear Salesforce platform and products

Develop technical solution documentation aligned with the business objectives

Execute test plans to ensure quality delivery

Coaching and mentoring business systems team on best practices
What You'll Bring:
B.S. Computer Science, MIS or equivalent educational background and experience

7+ years on Salesforce development experience, including Apex and Lightning

Certifications for Salesforce Administrator, Platform App Builder, Platform Developer II required

Extensive development experience using VisualForce, Apex controllers, Triggers, Batch Apex, and other programmatic solutions on the Salesforce platform

Scripting proficiency on HTML, XML, Javascript, SQL, Java, CSS, Ajax, Java or similar programming languages

In-depth knowledge on go-to-market processes, techstack and system architecture

Solid understanding of software development lifecycle, concepts and best practices to implement effective business applications system using agile and waterfall methodologies

Great communication skills with ability to articulate complex technical concepts and summarize findings to all levels of business stakeholders

Excellent client-facing written and oral communications skills
Nice To Haves:
Integration experience using SOAP-based web services, REST API and IPaaS preferred

Experience with third party vendors a plus

Start-up or hyper-growth company experience a plus
Recognized as a 2021 Technology Fast 500 by Deloitte, FloQast is the leader in accounting workflow automation created by accountants for accountants. The cloud-based, AI-enhanced software is trusted by more than 1,500 accounting teams, including those at Snowflake, Twilio, Instacart, Zoom, and The Golden State Warriors. In July 2021, FloQast raised a $110 million Series D at a $1.2 billion valuation — and we're growing!
By automating common accounting workflows and helping to streamline and make them more efficient, FloQast is the place where accounting teams want to work so they can focus on what matters most, even when that's just logging off on time. Whether automating reconciliations, documentation requests, or streamlining recurring accounting processes, such as the month-end close, financial reporting, or payroll, FloQast enhances the way accounting teams already work to help them operate more efficiently. Learn more at FloQast.com.
Here's Why You Should Apply
– When we say our customers' success is our priority, we're not lying. Check us out on G2 Crowd and read a few of the 275+ 5-star reviews!
– FloQast offers competitive compensation, stock options, full benefits, and a positive and supportive work environment
– FloQast is regularly rated as one of the best places to work:
– Inc. Magazine's Best Workplaces in 2021
– Best Places to Work by LA Business Journal since 2017
– Built In's u200bu200bBest Place to Work in Los Angeles since 2018
FloQast, Inc is committed to operating fair and unbiased recruitment procedures allowing all applicants an equal opportunity for employment, free from discrimination on the basis of religion, race, sex, age, sexual orientation, disability, color, ethnic or national origin, or any other classification as may be protected by applicable law. We aim to recruit the right people for the jobs we have to offer, and to assess applications on the basis of relevant skills, education, and experience. We welcome people of different backgrounds, experiences, abilities and perspectives. We are an equal opportunity employer and strive to provide a professional and welcoming workplace for all employees.
If you are a Colorado, Connecticut, or New York City resident, please contact us by emailing

[email protected]

to receive compensation and benefits information for this role. Please include the job title in the subject line of the email