Senior Software Engineer, Automated Planning and Scheduling (Remote Positions Available) – Fictiv
Software Engineer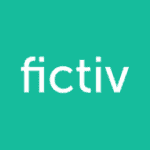 Fictiv (201-500 Employees, 92% 2 Yr Employee Growth Rate)
41% 1-Year Employee Growth Rate | 92% 2-Year Employee Growth Rate | LinkedIn | $192.6M Venture Funding
What Is Employee Growth Rate & Why Is It Important?
Fictiv Exists to Enable Hardware Innovators to Build Better Products, Faster
Fictiv, coined the "AWS of manufacturing," is a leading technology company transforming the $350 billion manufacturing industry. Our cutting-edge cloud platform uses AI and machine learning algorithms to help companies build hardware at the speed of software. Come join our growing team!
---
Title: Software Engineer, Automated Planning and Scheduling
Commitment: Full Time
Location: Remote
This position works within software engineering and Automated Planning and Scheduling engineering allows Fictiv to scale operations and logistics past human limits. We do this through analytics and machine learning of shop job acceptance behavior and historical performance on accepted jobs. We incorporate detailed analysis of CAD geometry and design drawings to further decide how to route work. We team with experts in manufacturing quoting and fulfillment.
What's in it for you?
Small team, big impact
Our team is small and agile; as a core member, we will look to you for opinions and contributions that shape our engineering direction, product development practices, team culture, and the Fictiv organization as a whole.
Inspiring customers
Our customers work on products that push technological boundaries – from self-driving cars to low-cost water purification systems. They inspire us to develop systems to move faster, build higher quality products, and shape the future of manufacturing.
Change an industry
We have a big vision for what manufacturing should be, and we are determined to make that vision real. You'll be working with smart, mission driven teammates to create significant change in this industry.
What will you be doing?
You will work in small cross-functional teams to ship code early and often to ensure a rapid feedback loop between us and our customers. You and your team have autonomy to try out new development methodologies and technologies to meet team goals.
Leading Projects – All software engineers at Fictiv have the opportunity to lead projects. You'll guide the team through clarifying requirements, brainstorming solutions, and making tough tradeoffs between scope and schedule

Expand Our Analysis Capabilities – We are constantly pushing the limits of automated reasoning of CAD models and design drawings for manufacturing. You'll add new, more complex manufacturing processes to Fictiv's service offerings. You'll increase Fictiv's capacity to deliver prototype- to production-scale demand through analyzing datasets, automating DFM feedback, and visualizing 3D models.

Learning Continuously – We encourage teammates to stay up-to-date with the latest technologies and development methodologies through a generous education stipend

Work with Real World Data – pull information from engineers' 3d design requirements from 2d mechanical drawings, as well as feedback from our manufacturing partners.
Desired Traits
Proven ability for working in a collaborative environment and you're energized by sharing ideas openly and adding to the ideas of others

A PhD or M.S. Graduate Student or Work Experience

Background in Automated Planning and Scheduling or Recommender Systems from one or more of the following:

Computer Science – Artificial Intelligence and Machine Learning,

Financial Strategist,

Supply Chain Modeling,

Operations Research

Algorithm and Software Development

Experience with Typescript/JavaScript, Python and/or C/C++

You find satisfaction in quality code and hold both yourself and your coworkers to high standards

You can make decisions with partial information and adapt as new information comes in
Perks and benefits
Competitive medical, dental, and vision insurance

401K plan

Monthly Virtual Work stipend for things like food, internet, travel, pet care, health and wellness

Annual Education stipend

Parental leave programs

Paid volunteer days

Onboarding setup, including: standing desk, laptop, monitor, and chair, and a stipend for additional items such as headphones, blue light glasses, or any other ergonomic supplies you may want or need

And much, much more!
Fictiv is continuing to expand our remote US workforce. Recent hires include professionals located in: Arizona, California, Delaware, Florida, Georgia, Hawaii, Illinois, Kansas, Massachusetts, Minnesota, Nevada, New Hampshire, North Carolina, Oregon, South Carolina, Texas, Utah, Virginia, Washington, and the District of Columbia (D.C.).
Interested in joining our team? We look forward to hearing from you soon.
---
Our Digital Manufacturing Ecosystem is transforming how the next rockets, self-driving cars, and life-saving robots are designed, developed and delivered to customers around the world.
This transformation is made possible through our technology-backed platform, our global network of manufacturing partners, and our people with deep expertise in hardware and software development.
We're actively seeking potential teammates who can bring diverse perspectives and experience to our culture and company. We believe inclusion is the best way to create a strong, empathetic team. Our belief is that the best team is born from an environment that emphasizes respect, honesty, collaboration, and growth.
We encourage applications from members of underrepresented groups, including but not limited to women, members of the LGBTQ community, people of color, people with disabilities, and veterans.