Site Reliability Engineer – Rstudio
Dev Ops & SysAdmin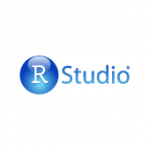 Rstudio (201-500 Employees, 62% 2 Yr Employee Growth Rate)
30% 1-Year Employee Growth Rate | 62% 2-Year Employee Growth Rate | LinkedIn | $0 Venture Funding
What Is Employee Growth Rate & Why Is It Important?
RStudio creates great software that helps people understand data and make better decisions in real-world applications. Our core offering is an open source data science platform, and we aim to make it available to everyone, regardless of their economic means.
We are seeking our next Site Reliability Engineer to work with the team building RStudio's next-generation data science platform: RStudio Cloud. RStudio Cloud is a software-as-a-service product that brings the flexibility, and power of RStudio's tools to the cloud, helping businesses, professionals, hobbyists, teachers, and students to more easily do, share, teach, and learn data science.
In this position, you will be working on the infrastructure and services that power RStudio Cloud. Every day, RStudio Cloud runs many thousands of containers across multiple Kubernetes clusters and stores petabytes of data in the high scale distributed storage system, Ceph. All of this work is coordinated by the platform backend, which is written primarily in Python 3 using the Tornado/Asyncio frameworks and SQLalchemy on top of MySQL/PostgreSQL RDBMS running on Amazon Web Services.
What you'll own:
the operational excellence, reliability and security of the platform, and advocate for investments to improve them
the code representing the infrastructure, operations and deployment pipelines of the platform
ensuring that new features and functionality are designed and built with operational considerations, cost effectiveness, and sustainability in mind
What you'll help with:
ensuring appropriate metrics and monitoring are in place to provide actionable alerting with a high signal to noise ratio
improving our infrastructure as code and continuous integration and deployment pipelines on consistent basis
giving and receiving feedback from other engineers in the form of code reviews and blameless post-mortems
What you'll teach:
anti-patterns learned from prior experiences handling operational incidents
the tools, tips and tricks that make your professional life easier
What you'll learn:
a breadth of AWS services you may not have previously used, such as MSK or Glue
metrics and monitoring at scale using Datadog
infrastructure as code using Pulumi
patterns such as Kubernetes Operators
the RStudio products and how their data science customers work
About you:
You have 5+ years of professional experience writing software to manage infrastructure at scale. You are user-focused and driven by our mission to facilitate data science and education for everyone. You share our commitment to building great software by striving for robust design, clean and well-tested code, and delightful user experiences. You excel at breaking down complex problems into bite-size tasks and driving them to completion. You love to learn and help others succeed through code reviews and other forms of mentorship. You are humble, pragmatic, deliberate, and you have a keen sense of empathy for your co-workers and users.
Within 1 month you will:
get to know the team and how we create, deliver and maintain software
follow our onboarding process and contribute improvements to it
participate in a series of architecture overviews to gain familiarity with the platform
deliver your first changes to our infrastructure or microservices, through to production
Within 3 months you will:
participate in the on-call rotation while working to reduce or eliminate non-actionable alerts so that being on-call is a burden for no one
participate on a small team building out a new feature of our product
Within 12 months you will:
own or demonstrate expertise in multiple areas of our infrastructure and services
research problems and new technologies and effectively communicate findings to the team
propose significant infrastructure projects and lead them
About us:
RStudio is a Public Benefit Corporation (PBC) and a Certified B Corporation®, which means that our open-source mission is codified into our charter, and that our corporate decisions balance the interests of the community, customers, employees, and shareholders.
We welcome all talented colleagues and are committed to a culture that represents diversity in all its forms.
We prioritize giving ourselves "focus time" to get deep work done. We minimize meetings and attempt to operate asynchronously.
We are a learning organization and take mentorship and career growth seriously. We hope to learn from you and we anticipate that you will also deepen your skills, influence, and leadership as a result of working at RStudio.
We operate under a unique sustainable business model: We have over 50% of our engineering dedicated to creating free and open source software.  We are profitable and we plan to be around decades from now.
Notable:
We offer competitive compensation with extensive human-first, people-focused benefits to prioritize your personal and financial well-being.
100% of medical, dental, and vision insurance premiums are covered for employees and their families! Fertility and gender-affirming healthcare is included in all of our plans.
Supplemental mental health and wellness benefits are available via Ginger even if you don't opt in to our insurance plans, including Ginger for teen family members.
RStudio's gender-neutral paid parental leave policy covers all new parents, including foster and adoptive parents.
Our 401k matches up to 50% of the maximum employee contribution after six months.
An annual profit-sharing bonus for employees recognizes our team's contributions to company performance across the year.
We are a 100% distributed team. You are also welcome to come into our Seattle or Boston offices.

Our remote office allowance includes:

$1000 home office allowance plus an additional $800 for equipment
Up to $400 monthly reimbursement for coworking space rental

We provide a flexible environment with a generous vacation policy that encourages a minimum of four weeks PTO per year plus 13 paid company holidays.
RStudio is committed to being a diverse and inclusive workplace. We encourage applicants of different backgrounds, cultures, genders, experiences, abilities, and perspectives to apply. All qualified applicants will receive consideration for employment without regard to race, color, national origin, religion, sexual orientation, gender, gender identity, age, physical disability, or length of time spent unemployed.
#LI-REMOTE