Software Engineer, Roku – Plex
Software Engineer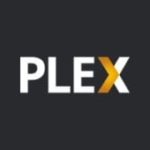 Plex (51-200 Employees, 60% 2 Yr Employee Growth Rate)
48% 1-Year Employee Growth Rate | 60% 2-Year Employee Growth Rate | LinkedIn | $0 Venture Funding
What Is Employee Growth Rate & Why Is It Important?
Overview
Job Overview:
As a Roku Software Engineer at Plex you will work on one of the most watched & highest rated streaming apps on Roku, developing & maintaining key features that enable users to browse and consume the content they care about.
What you'll do
You will build new experiences on Roku using SceneGraph
You will collaborate closely with Product and UX to understand requirements, propose solutions, and communicate tradeoffs.
You will collaborate with backend service teams to ensure new services meet the needs of the features you are building with them.
You will participate in code reviews and discussions that drive the team and the product forward.
What you bring to the table
You have experience developing Roku apps with BrightScript and SceneGraph.
Knowledge of native Roku UI components like MarkupGrid, MarkupList, RowList.
Understanding of threads and rendezvous operations in SceneGraph.
Experience working on a range of Roku devices and a good understanding of their limitations.
Experience building custom UI components in SceneGraph.
Experience using Roku debugging tools.
You are detail-oriented and focus on delivering seamless, high quality user experiences.
You are kind, humble, helpful and get stuff done.
You are self motivated and able to manage your time, working with a distributed team across the globe.
You believe in asking for help and helping others when they ask, never throwing a problem over the wall.
You are hungry to have an impact, continuously working to improve our product, process and push the team to be its best.
Who we are
Plex is a global streaming media platform that gives millions of customers around the world the freedom to enjoy all the content they love in one simple, beautiful app. Ourxa0visionxa0is to empowerxa0realxa0human connection by bringing people and entertainment together. So, we're on axa0missionxa0to create a global community for streaming content that people can depend on to easily discover, experience, and share all of the entertainment that matters to them.
What sets us apart
We are the largest independent streaming platform built by a global team of employees who are fanatically passionate about delivering the highest quality, most unified, and user-friendliest entertainment experience possible.
We have always been a distributed organization, with people making great things happen in nearly 20 different countries and 11 time zones.
We host epic in-person off-sites to bring team members together a few times a year.
We are passionate about our mission and we work hard, while still providing flexibility around a schedule that works for you.
We love what we're building and our user community is an integral part of our development process. We actively engage with customers to understand what is working, what they want more of, and how we can be better.
We are committed to improving the communities where we live and work with charitable contributions, partnerships, and service.
Remote Work
Plex hires new team members in countries around the world.
As such, Plex does not sponsor employment visas.
All of our roles are remote, however some roles may carry specific location-based eligibility requirements. Our hiring team can help answer any questions about location after starting the recruiting process.
Also, please note, though we largely work asynchronously, as it relates to meetings, those generally occur between UTC 1600 to UTC 1900
The Plex Values
Be kind, humble, and helpful.
Approach problems with curiosity, creativity, and flexibility.
Put yourself on the customer's couch.
Be a good steward. Like a boss!
Build relationships to ensure healthy debate.
Foster a global and diverse team spirit.
Show gratitude and give back.
Seek balance for yourself and Plex.
Benefits
Monthly wellness stipend
Flexible paid time off
Paid parental leave
Hardware stipend
Flextime, work from anywhere
Comprehensive health insurance (medical/dental/vision) (US employees)
Stock options
401k (US employees)
Plex for the Planet community service opportunities
Covid-19 Vaccination Policy
At Plex, we get our people together at least twice a year to help forge connections and build deeper relationships all while having an awesome time. As such, Plex has a mandatory COVID-19 vaccination policy, subject to legally required disability or religious accommodations, for all in person events. Please note, these events are optional.
Sound interesting? We're looking for a Roku Software Engineer who is ready to join us to have a material impact in Plex's growth and success.
Plex is an Equal Employment Opportunity employer and is committed to building an inclusive and diverse workforce. We do not discriminate based on race, ethnicity, color, ancestry, national origin, religion, sexual orientation, gender identity, age, disability, veteran status, genetic information, marital status or any other classification protected by applicable discrimination laws.xa0