SQL Server Developer – Specialty Reporting – CVS Health
Software Engineer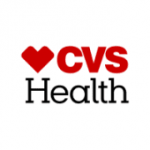 CVS Health (501+ Employees, 13% 2 Yr Employee Growth Rate)
5% 1-Year Employee Growth Rate | 13% 2-Year Employee Growth Rate | LinkedIn | $0 Venture Funding
What Is Employee Growth Rate & Why Is It Important?
Job Description
Join a company that Fortune magazine ranked as one of the "World's Most Admired Companies." As a SQL Server Developer – Specialty Reporting, you will be a subject matter expert in the Specialty Operations Reporting Team serving as a lead developer between the Client Performance Guaranteed support team, CVS Health business/IT community and the PBM Services Reporting team. There are no direct reports for this role, however, you will work and manage projects independently.
As a SQL Server Developer, you will be responsible for designing, developing, and producing professional technical applications, extracts, and reporting solutions to meet business needs. You will also develop the process redesign and documentation for new reporting technologies while ensuring strategic alignment to department goals and meeting contractual reporting requirements. As part of Specialty Operations Reporting, you will be a key member in the success of providing accurate deliverables as well as insightful and strategic tools to drive performance guaranteed outcome.
As a leader and SME, you will drive, identify, and plan business and operational tasks, as well as the scope, constraints, and dependencies of the tasks for contractual data projects. You will handle end-to-end requirements ownership associated with projects and project planning for the required reporting area. This includes ensuring contract requirements are met, reviewing test plans, identifying and solutioning for reliability, accuracy, and process efficiency opportunities.
Additional responsibilities include:
• Responding to user requests for new tables, procedures, views, and reports.
• Designing, developing, implementing, and tuning complex enterprise level reporting database systems
• Partnering with our IT community to guide the update and maintenance of Specialty organization databases.
• Supporting the development and maintenance of existing and new application requests
• Providing support for production systems, including rotational on-call support.
• Mentor junior developers on Specialty business, database structure, and technical support on complex reporting processes.
This is a work from home opportunity.
Pay Range
The typical pay range for this role is:
Minimum: 60300
Maximum: 126600
Please keep in mind that this range represents the pay range for all positions in the job grade within which this position falls. The actual salary offer will take into account a wide range of factors, including location.
Required Qualifications
• 5 or more years of related responsible experience
• 3 or more years of experience with design and developing backend solutions involving Teradata, Oracle, or Snowflake Cloud Data Warehouse
• 3 or more years of hands-on experience in database, advanced SQL functions and SQL performance tuning (SQL Server, Teradata, Oracle, or Snowflake)
COVID Requirements
COVID-19 Vaccination Requirement
CVS Health requires certain colleagues to be fully vaccinated against COVID-19 (including any booster shots if required), where allowable under the law, unless they are approved for a reasonable accommodation based on disability, medical condition, religious belief, or other legally recognized reasons that prevents them from being vaccinated.
You are required to have received at least one COVID-19 shot prior to your first day of employment and to provide proof of your vaccination status or apply for a reasonable accommodation within the first 10 days of your employment. Please note that in some states and roles, you may be required to provide proof of full vaccination or an approved reasonable accommodation before you can begin to actively work.
Preferred Qualifications
• 3+ years of experience working in software/data engineering role
• 2+ years hands-on experience coding in Python and PySpark or a similar language
• 2+ years working with Big Data & ML technologies like Databricks, Hadoop, Spark, Scala, R.
• 2+ years designing systems in the cloud using Cloud Functions, Data Pipelines, Tools for Big Data, RDBMS, NoSQL, Cache, Logging and Monitoring.
• 1+ years' experience of software engineering best practices (CI/CD, Git)
• 1+ years of experience in Computer Science fundamentals in object-oriented design, data structures, algorithm design, problem solving, and complexity analysis.
Education
• Bachelor's Degree or equivalent work experience.
• Master's Degree preferred
Business Overview
Bring your heart to CVS Health
Every one of us at CVS Health shares a single, clear purpose: Bringing our heart to every moment of your health. This purpose guides our commitment to deliver enhanced human-centric health care for a rapidly changing world. Anchored in our brand – with heart at its center – our purpose sends a personal message that how we deliver our services is just as important as what we deliver.
Our Heart At Work Behaviors™ support this purpose. We want everyone who works at CVS Health to feel empowered by the role they play in transforming our culture and accelerating our ability to innovate and deliver solutions to make health care more personal, convenient and affordable.
We strive to promote and sustain a culture of diversity, inclusion and belonging every day.
CVS Health is an affirmative action employer, and is an equal opportunity employer, as are the physician-owned businesses for which CVS Health provides management services. We do not discriminate in recruiting, hiring, promotion, or any other personnel action based on race, ethnicity, color, national origin, sex/gender, sexual orientation, gender identity or expression, religion, age, disability, protected veteran status, or any other characteristic protected by applicable federal, state, or local law.