Sr Software Development Engineer – CSPG Sensor (Remote, ISR) – CrowdStrike
Software Engineer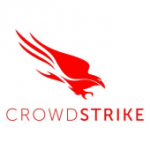 CrowdStrike (501+ Employees, 107% 2 Yr Employee Growth Rate)
44% 1-Year Employee Growth Rate | 107% 2-Year Employee Growth Rate | LinkedIn | $481M Venture Funding
What Is Employee Growth Rate & Why Is It Important?
​​#WeAreCrowdStrike and our mission is to stop breaches. As a global leader in cybersecurity, our team changed the game. Since our inception, our market leading cloud-native platform has offered unparalleled protection against the most sophisticated cyberattacks. We're looking for people with limitless passion, a relentless focus on innovation and a fanatical commitment to the customer to join us in shaping the future of cybersecurity. Consistently recognized as a top workplace, CrowdStrike is committed to cultivating an inclusive, remote-first culture that offers people the autonomy and flexibility to balance the needs of work and life while taking their career to the next level. Interested in working for a company that sets the standard and leads with integrity? Join us on a mission that matters – one team, one fight.
About the Role:
This is a lead-level Sr II Software Development Engineer (SDE) role in an engineering team focused on cloud security workloads that delivers sensors (lightweight agents) on the Linux platform. This is a challenging role responsible for defining the technical direction and leading the design and implementation of new sensor features to address cloud workloads in the end-to-end Falcon product. These include telemetry, detection and prevention features for fine-grained workload components such as containers and functions. These sensor features will need to work seamlessly in container orchestration platforms such as Kubernetes in a diverse range of deployment configurations.
SDE's in the team own design and development of core features of the product. Features will cross-cut most core OS subsystems such as file system, memory, process, and networking. Many features are also built in a way that they have shared components across Windows and Mac. The team operates under the Agile development principles and ships frequently.
Responsibilities:
Lead the definition, design, and implementation of container-specific features in the Linux sensor
Own features from design to delivery
Collaborate with multi-functional team in various physical locations
Troubleshoot issues with the product as reported from customers responsively
Other projects as assigned
Minimum Requirements:
Experience in leading the definition, design and implementation of product features in C/C++ on Linux / Unix with the following characteristics:

high concurrency requirements needing strong use of multi-threading
high reliability requirements
detailed requirements on low-level operating characteristics (memory usage, efficient performance, correct conformance to external standards)

Experience in designing and developing container runtime engines, software that monitors containers, or optimized orchestration or virtual machine environments to run containers.
Experience working on a team to ship major features and releases
Ability to communicate, collaborate, and work effectively in a distributed team
Ability to technically lead a team of strong engineers
Preferred Requirements:
Familiarity with golang programming language is preferred but not required
Experience with Kubernetes is preferred but not required
#LI-MZ1
#LI-Remote
Benefits of Working at CrowdStrike:
Remote-first culture
Market leader in compensation and equity awards
Competitive vacation and flexible working arrangements
Comprehensive and inclusive health benefits
Physical and mental wellness programs
Paid parental leave, including adoption
A variety of professional development and mentorship opportunities
Offices with stocked kitchens when you need to fuel innovation and collaboration
We are committed to fostering a culture of belonging where everyone feels seen, heard, valued for who they are and empowered to succeed. Our approach to cultivating a diverse, equitable, and inclusive culture is rooted in listening, learning and collective action. By embracing the diversity of our people, we achieve our best work and fuel innovation – generating the best possible outcomes for our customers and the communities they serve.
CrowdStrike is an Equal Opportunity employer. All qualified applicants will receive consideration for employment without regard to race, color, religion, sex including sexual orientation and gender identity, national origin, disability, protected veteran status, or any other characteristic protected by applicable federal, state, or local law.