Staff Software Engineer – GPU Cloud – Lambda
Dev Ops & SysAdmin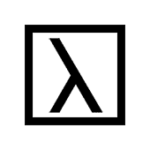 Lambda (51-200 Employees, 269% 2 Yr Employee Growth Rate)
143% 1-Year Employee Growth Rate | 269% 2-Year Employee Growth Rate | LinkedIn | $28.5M Venture Funding
What Is Employee Growth Rate & Why Is It Important?
Lambda's mission is to accelerate human progress with computation. Our Deep Learning workstations, servers, and cloud services power Machine Learning engineers at the forefront of Artificial Intelligence research, fueling advancements in quantum computing, cancer detection, autonomous aircraft, drug discovery, self-driving cars, and much more.
Lambda provides Artificial Intelligence and Machine Learning infrastructure to organizations like Intel, Microsoft, Amazon Research, Tencent, Kaiser Permanente, MIT, Harvard, Stanford, Caltech, and the Department of Defense.
Join us in building the future of Artificial Intelligence.
What You'll Do
Lead large scale projects from inception to delivery, championing excellence in both code and process
Train and mentor other engineers across the team
Build engineering policies, processes, and best practices, continually raising the software quality bar
Work hands-on prototyping high-impact solutions, then see them through to production
Heavily engage in both technical and team-level prioritization and planning
You
Have firm opinions on code quality and architecture
Have extensive experience building and maintaining public clouds
Have a proven sense for and dedication to operational excellence
Have an effective leadership skillset
Are an expert in some of the following technologies:

Python (Required)
Golang
Linux (Ubuntu)
Virtualization (QEMU/KVM, Libvirt, Openstack)
Public Cloud (AWS, Oracle Cloud, GCP)
Nice To Have
Experience maintaining open source projects
API Development experience
Experience with the following technologies:

Configuration Management (Ansible)
Relational Databases (Postgres)
Django
Upcoming Projects
Lead the evaluation and prototyping efforts for alternative virtualization platforms
Architectural decision making for the next iteration of Lambda Cloud
Productionizing and standardizing integrations with storage and VM orchestration systems in multiple environments
About Lambda
We offer generous cash & equity compensation.
Investors include Gradient Ventures, Google's AI-focused venture fund.
We are experiencing a high rate of growth and have 10x'd over the last 3 years.
Our research papers have been accepted into top machine learning and graphics conferences, including NeurIPS, ICCV, SIGGRAPH, and TOG.
We have a wildly talented team of 100, and are growing fast.
Our remote workforce, based on role, is across the U.S., with headquarters in San Francisco.
Health, dental, and vision coverage for you and your dependents.
Commuter/Work from home stipends.
401k Plan.
Generous and flexible paid time off policy.
A Final Note:
You do not need to match all of the listed expectations to apply for this position. We are committed to building a team with a variety of backgrounds, experiences, and skills.
Equal Opportunity Employer
Lambda is an Equal Opportunity employer. Applicants are considered without regard to race, color, religion, creed, national origin, age, sex, gender, marital status, sexual orientation and identity, genetic information, veteran status, citizenship, or any other factors prohibited by local, state, or federal law.