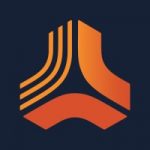 Jama Software (201-500 Employees, 7% 2 Yr Employee Growth Rate)
Jama Software provides the leading platform for requirements, risk, and test management.
6% 1-Year Employee Growth Rate | 7% 2-Year Employee Growth Rate | LinkedIn | $233M Venture Funding
What Is Employee Growth Rate & Why Is It Important?
**Note that you don't need to possess 100% of the qualities to be considered**
**Women, BIPOC, LGBTQ, and other under-represented groups are highly encouraged to apply**
About Jama Software:
Jama Software is passionate about improving innovation success. Numerous firsts for humanity in fields such as fuel cells, electrification, space, autonomous vehicles, surgical robotics, and more all rely on Jama Connect™ to minimize the risk of product failure, delays, cost overruns, compliance gaps, defects, and rework. Jama Connect™ uniquely builds Living Requirements™ that form the digital thread through siloed development, test and risk activities to provide end-to-end compliance, risk mitigation, and process improvement. Our rapidly growing customer base of more than 12.5 million users across 30 countries spans the automotive, medical device, life sciences, semiconductor, aerospace & defense, industrial manufacturing, financial services, and insurance industries.
Overview:
The Support Lead ensures that Jama's customers have a phenomenal experience with our product and our support team. Are you a leader and a problem-solver? Do you like supporting others on your team to improve the customer experience? Here's your opportunity to do significant work by providing extraordinary support to your technical teams while contributing to making Jama Software one of the best places to work. As a Support Lead, you provide the appropriate level of customer service and support through all service channels. You consistently take initiative and are motivated to do what's best for the customer. In this role you report to the Manager of Customer Support.
Who you are:
You are a life-long learner who develops and maintains subject matter expertise of Jama Software, support processes, policies, systems, and tools. You're an excellent communicator who is experienced in swiftly onboarding new personnel and encouraging to create solutions that meet our customers' specific needs. You enjoy building relationships and developing talent. You are adaptable and adept at discovering and shifting to fulfill customer needs as they are uncovered. You are passionate at collaborating, within Customer Care and across Jama.
What you'll Own
You will own onboarding and development against set metrics. This involves training, coaching, and guiding the team to meet specific goals as defined by leadership. You will also be responsible for ensuring standards for productivity and quality are achieved. You will help set the direction and culture of the Support team by leading individual and team performance expectations and goals, providing individual mentoring feedback sessions, and frequent one-on-ones that focus on improving customer satisfaction.
You will also build, review, and plan technical and procedural documentation. Most meaningfully, you will provide the team with all knowledge of tools and policies to optimally integrate them into Jama Software and specifically into the Customer Care culture. Be available to respond to the team within a reasonable amount of time, even during their staggered shifts (evenings and weekends as needed).
Qualifications
5+ years of experience in a Customer Support organization, preferably in B2B SaaS
Experience with support management tools (Zendesk, Salesforce, Slack, HTML, CSS, JavaScript, Excel, Wrike, JIVE, Higher Logic Community Software, Jira, etc.)
You are proficient in a variety of communication settings; one-on-one, small, and large groups, and among diverse styles and position levels.
Experience analyzing support data and customer feedback to report key trends and takeaways to the broader team and internal partners.
Strong leadership skills which encourage confidence with team members and customers (internal and external).
Able to empathize with people to understand their needs and desires when supporting customers' needs
Can identify and implement improvements to internal workflows – partner with leadership to use automation and technology to creatively tackle problems and scale Customer Support workflows and tooling.
Strong business sense and intuition: able to perceive future business needs and act upon those needs with very little direction.
Strong organizational skills: time management, reliability, an eye for detail, and emotional intelligence.
Benefits and Other:
If we've intrigued you and you are the right candidate for the role, we will offer:
Ambitious and fun work with a chance to define distinct, company-shaping tangible contributions
An energized and results-oriented leadership team
Competitive cash and equity compensation
Comprehensive and affordable medical, dental and vision plans as well as pre-tax savings accounts as well as a generous 401(k) employer match
Time-off and leave programs crafted to meet critical needs for rejuvenation and, when needed, extra support to cope with life events
Jama Software is an Equal Opportunity Employer. Qualified applicants will be considered without regard to race, color, religion, sex, national origin, age, veteran status, sexual orientation, gender identity, disability, genetic information or that of his/her relatives, friends or associates or any other characteristic protected under federal, state, or applicable law.
We will ensure that individuals with disabilities are provided reasonable accommodation to participate in the job application or interview process, to perform crucial job functions, and to receive other benefits and privileges of employment. Please contact us to request accommodation.