Tax Technology Manager – Fonoa Technologies
Others
Fonoa Technologies (51-200 Employees, 1000% 2 Yr Employee Growth Rate)
212% 1-Year Employee Growth Rate | 1000% 2-Year Employee Growth Rate | LinkedIn | $0 Venture Funding
What Is Employee Growth Rate & Why Is It Important?
Description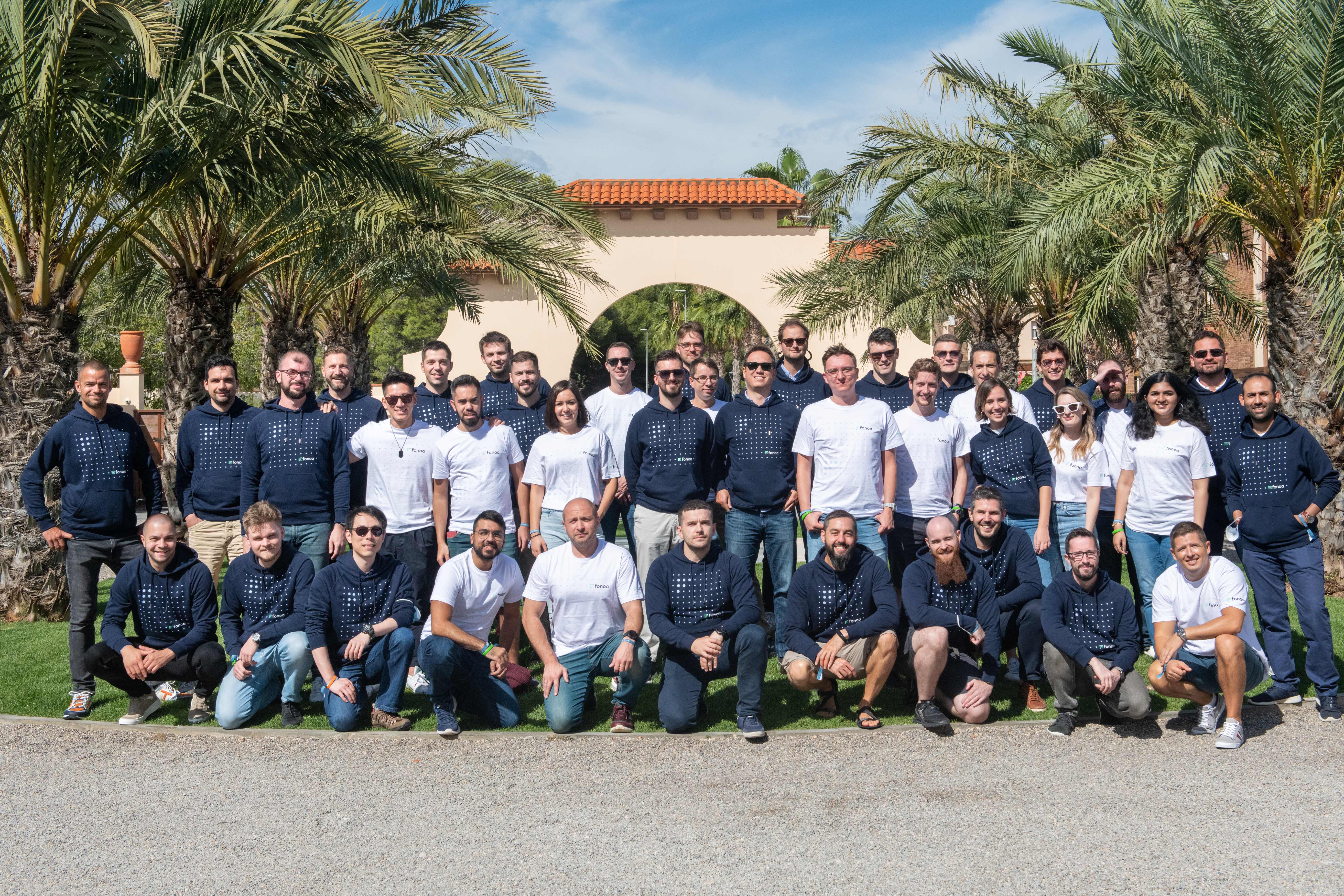 We are hiring fully remotely in Europe, even if you're not in the location mentioned in this role. Please ignore this as it's used for advertising purposes.
About Fonoa
Our goal is to change how companies globally handle their taxes, and we're committed to building world-class products. We are processing more than 300 million transactions per year and helping clients like Uber, Zoom, Teachable scale their businesses globally.
Our team is fully distributed. We give people the freedom to work wherever and how they want, enable more fluid communication, and put our time where it matters the most – decisions. We are curious, dedicated, and humble. We are building a workplace that fosters inclusivity, openness, and trust, where we can all be authentic and human in everything that we do. We trust the expertise of our employees and give them the freedom to solve complex problems to make taxes simple, automated, borderless, and accessible for the internet economy
Our products
We have a suite of API products that automate tax-related workflows for any internet company. Those products are Lookup, Tax, Invoicing, and Reporting.
We may discover novel customer needs as we learn, and spin up new products as needed.
About the role
To render our growth, we're looking for a Senior Tax Manager who will have the mission to bridge the gap between tax requirements and our existing product lines to help us continue to scale our offering.
You will be specifically working on the technical implementation of the indirect tax (VAT/GST) within our platform where you will conduct research, design and end-to-end delivery into our product lines. This is a varied role, as you'll be one of our tax experts, implementing tax logic, test outputs, and establishing the level and type of data needed for compliance and country tax filings.
This role will be reporting to the Head of Product Innovation and Tax as well as working closely with our current Engineering, Product and Design teams.
"I finally get the opportunity to design and build the tools I wish I had when working in-house" – Alexander Kobakhidze, Tax Technology Manager
What you will be doing:
Work across teams and functions to design and build world-class indirect tax automation products ready for the digital future
Research tax requirements, draft blueprints and implementation briefs for the broader teams working on our product development
Develop a robust understanding of international tax standards and how they indirectly/directly impact our product
Investigate customer needs and product opportunities and translating these into tangible product recommendations
Work with external advisers and service providers to ensure our products and systems are meeting the highest tax technical and content standards
Monitor market developments, including relevant legislative changes on indirect tax, (real-time) reporting, marketplace liability developments, e-invoicing requirements etc. and translate these into actionable input for our broader product and engineering teams
You would be a great fit if:
Have at least 3 years of experience in indirect tax with relevant tax qualifications
Relevant tax education and broad knowledge of current international Indirect tax (VAT/GST) laws and regulations
Both public accounting / legal firm and industry experience
Experience within a fast-growing international organization
Are curious, like to understand how things work
Like to solve problems, turning complex problems into simple solutions
Are self-directed and capable to work autonomously
Experience with indirect taxes as it relates to the distribution of digital services and physical products
Passionate about technology and innovation
Ability to research and communicate technical tax issues clearly to non-tax team members and work effectively across all functional teams
Have full professional proficiency in English, written and spoken
Fintech, marketplace and/or e-commerce experience is a big bonus
Note:
If you feel you don't have the full experience we're looking for but feel you could be a bit fit, are willing to learn, do apply anyway! We are trying to build a diverse and inclusive team.
Why Fonoa?
Compensation
Competitive salary
Attractive equity to keep you positively incentivized
Our culture
We are builders at heart
We are a collective of independent and deep thinkers.
We are curious, committed, and humble.
We work with dedicated, open-minded people from all backgrounds who bring in their different perspectives to help us on our mission to make taxes simple.
We're passionate about making a real impact.
We work remotely
We're building a fully distributed team. We like writing to communicate when meetings are pointless and meet when it matters. This allows us to work flexibly, efficiently, and focus on achieving goals.
We focus on deep work and put our time where it matters the most, decisions.
We trust you to work on your terms. You decide how you work and where you work.
You have ownership over your work that directly influences the roots of our company.
We make taxes simple
We are on a mission to eliminate the manual work when dealing with taxes on online transactions.
We have ambitious goals to make taxes simple, automated, borderless, and accessible for internet businesses around the world.
Our perks
25 days annual leave (plus any local public holidays).
Top tech gear and flexible budget to build your ideal remote office.
Bi-weekly lunches paid by Fonoa.
An unlimited budget for learning is on us. Whether you want to attend a conference, do a course or purchase books or tools, we want to support you as much as we can
Company offsite 2x per year in attractive locations.
A book club where you can order any book you would need or like to read
Weekly fitness sessions with our online trainer
Our ways of working
Remote work and async, work from anywhere in the world.
Co-working spaces if you want to switch things up.
Option to meet team members regularly to do creative work and bond in person.
The best idea wins; we're all ears when it comes to ways to do things better.
Frequent visits to virtual Fonoa HQ and our Fonoa island on Mibo.
Product first culture
Other reasons
We are backed by leading VC firms who have invested in many successful companies (Index Ventures and Omers Ventures)
The size of the market and the opportunity we have is massive, and we're well placed to be disrupting it.
Flat hierarchy, open, honest, and feedback-driven principles.
Our take on equal opportunities
Fonoa gives equal opportunities to everyone. We look at individuals for what they bring to the organization and for who they are as people regardless of ethnicity, race, and background.
We currently have over 20 nationalities in our team, we're continuing to build a diverse team as we want to work with the best people, from all over the world.
Our Hiring Process
We see hiring as a human process. A two-way conversation to see if there is a good fit between you and us. As a startup growing quickly, we also like to keep things streamlined, and currently, our process won't include a live task, whiteboards or technical assessments.
An idea of your hiring journey with us:
Meeting with Fonoa's Head of Talent on a 1 hour conversation
Meeting with Fonoa's Leadership team
A take home exercise and follow up discussion to look to understand your recruiting approach if you were to join Fonoa
Offer
We aim to give you the best candidate experience, keep you updated and be transparent with our feedback along the way.
Sounds interesting?
If we have convinced you, do apply. And if we haven't yet, check out some more reasons why you should join us.
Requirements
Have at least 3 years of experience in indirect tax with relevant tax qualifications
Relevant tax education and broad knowledge of current international Indirect tax (VAT/GST) laws and regulations
Both public accounting / legal firm and industry experience
Experience within a fast-growing international organization
Are curious, like to understand how things work
Like to solve problems, turning complex problems into simple solutions
Are self-directed and capable to work autonomously
Experience with indirect taxes as it relates to the distribution of digital services and physical products
Passionate about technology and innovation
Ability to research and communicate technical tax issues clearly to non-tax team members and work effectively across all functional teams
Have full professional proficiency in English, written and spoken
Nice to haves
Fintech, marketplace and/or e-commerce experience is a big bonus