Technical Program Manager, Data Governance – Square
Data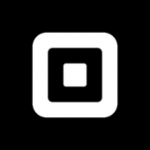 Square (501+ Employees, 60% 2 Yr Employee Growth Rate)
19% 1-Year Employee Growth Rate | 60% 2-Year Employee Growth Rate | LinkedIn | $601.2M Venture Funding
What Is Employee Growth Rate & Why Is It Important?
The Seller Experience organization enables and measures the unified customer journey, intelligently empowering customers through Square's ecosystem of products. The Customer Data Platform (CDP) team is essential within the Seller Experience organization and Square. The team is building a state-of-the-art in-house CDP for collecting, unifying, and connecting customer data with applications. The team develops products and capabilities (e.g., for personalization, segmentation, analytics) that allow partners to integrate easily with CDP and help them use customer data to build industry-leading products. The CDP team has made an enormous impact on Square's data ecosystem and leads the way to transform Square into a data-driven company.
As a Data Governance TPM, you'll play a key role in Square's growth and long-term success by driving our holistic and comprehensive Data Governance program.
What you will be doing:
Management of data governance initiatives
Onboard teams and enforce data governance rules
Review and approve data instrumentation tracking plans
Align teams across Square to use best practices to log data
Monitor data being logged to identify data being incorrectly or poorly logged
Diagnose and work with data owners to resolve, update, and add new instrumentation
Ensure data issues are properly communicated to upstream and downstream data owners
Be a data steward and evangelist for proper and thorough logging across Square
Advanced SQL knowledge
2+ years of related experience with a Bachelor's degree or equivalent work experience
2+ years of hands-on experience in managing data projects in one or more of the following: data management, data profiling, data quality, data glossaries, data catalogs, taxonomy, data modeling, data discovery, business semantics
Ability to bring data to life for any audience via written communication, verbal communication, and data visualization
Ability to get in the nitty-gritty to solve and break down complex business problems
Team player with a strong work ethic and focus on meeting deadlines & objectives
Ability to work independently and demonstrate critical thinking
Great stakeholder management and collaboration with product managers, data, engineering, and marketing teams
Understanding of the tools and workflows that power analytics, marketing automation, and experimentation
We're working to build a more inclusive economy where our customers have equal access to opportunity, and we strive to live by these same values in building our workplace. Block is a proud equal opportunity employer. We work hard to evaluate all employees and job applicants consistently, without regard to race, color, religion, gender, national origin, age, disability, pregnancy, gender expression or identity, sexual orientation, citizenship, or any other legally protected class.
We believe in being fair, and are committed to an inclusive interview experience, including providing reasonable accommodations to disabled applicants throughout the recruitment process. We encourage applicants to share any needed accommodations with their recruiter, who will treat these requests as confidentially as possible. Want to learn more about what we're doing to build a workplace that is fair and square? Check out our I+D page. 
Additionally, we consider qualified applicants with criminal histories for employment on our team, and always assess candidates on an individualized basis.
Perks
We want you to be well and thrive. Our global benefits package includes:
Healthcare coverage
Retirement Plans
Employee Stock Purchase Program
Wellness perks
Paid parental leave
Paid time off
Learning and Development resources
Block, Inc. (NYSE: SQ) is a global technology company with a focus on financial services. Made up of Square, Cash App, Spiral, TIDAL, and TBD, we build tools to help more people access the economy. Square helps sellers run and grow their businesses with its integrated ecosystem of commerce solutions, business software, and banking services. With Cash App, anyone can easily send, spend, or invest their money in stocks or Bitcoin. Spiral (formerly Square Crypto) builds and funds free, open-source Bitcoin projects. Artists use TIDAL to help them succeed as entrepreneurs and connect more deeply with fans. TBD is building an open developer platform to make it easier to access Bitcoin and other blockchain technologies without having to go through an institution.