Technical Program Manager, Fraud – Square
Others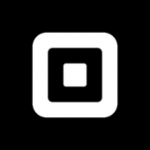 Square (501+ Employees, 60% 2 Yr Employee Growth Rate)
19% 1-Year Employee Growth Rate | 60% 2-Year Employee Growth Rate | LinkedIn | $601.2M Venture Funding
What Is Employee Growth Rate & Why Is It Important?
The Square Risk team works to protect our customers and Square from financial risk coming from Fraud, Payment Disputes, and Credit. We keep our customers safe while $160B+ flows through Square annually, and we allow the entire company to take risks and grow. We take pride in our work and our mission to protect Square, protect our customers, and make a complicated and sometimes painful process understandable to all.
We are looking for a Technical Program Manager to lead cross-team initiatives focused on fraud incident response management and cross fraud roadmap initiatives related to detection or new product launches. You will be a strategic partner across product, engineering, machine learning, policy and operations.
You will use your technical skills to understand the end-to-end fraud system, including software capabilities, ML detection, operational processes, fraud policies and the dependencies across teams that the fraud system creates. You will use that knowledge to plan and execute complex fraud and incident response programs with multiple stakeholders. You will identify program goals, delivery risks and develop mitigation strategies. You will identify and remove obstacles to delivery to ensure the Fraud team continues to ship remarkable products and reduce fraud activity across the Square ecosystem. You will make decisions on a highly ambiguous space, propose roadmap changes, and influence others.
You will also develop and improve processes to help us continue to improve our operational efficiency. And you will drive clear decision-making processes to balance risk, effort, and target timelines.
You will:
Partner closely with product, machine learning, data science, engineering, policy, and operation teams to plan and execute multi-team and multi-stakeholder programs and initiatives.
Use your understanding of risk, fraud and program management to identify dependencies, critical path / "long poles," blockers, and key execution risks and develop actionable mitigation strategies.
Identify opportunities for detection improvements (process, signals, etc) that enhance key results for fraud types across various fraud verticals
Periodically review and communicate key metrics, developments, updates, project health and problems, and manage expectations of all stakeholders, both technical and non-technical.
Align large cross-team projects by driving annual and quarterly planning processes.
Drive and improve processes for managing incidents and improving detection.
Technical Program Management or equivalent management experience in a mid- to large-sized company running complex programs with multiple stakeholders for at least 5 years.
Experience delivering complex projects that involve cross functional contributors on-time and within expected results.
Experience building sustainable, repeatable processes to improve efficiency and effectiveness.
Firm grasp of software development lifecycles and agile methodologies best practices.
Experience understanding high-level software and machine learning capabilities.
Ability to drive clarity from ambiguity and break down complex projects into manageable, interdependent deliverables.
The ability to understand and deal well with rapid development cycles and to remain flexible in the face of uncertainty.
Demonstrated experience managing trade-offs given specific constraints.
Excellent communication, organizational and leadership skills; ability to inspire team members.
[Bonus] Experience in risk, fraud or other risk related problem spaces.
We're working to build a more inclusive economy where our customers have equal access to opportunity, and we strive to live by these same values in building our workplace. Block is a proud equal opportunity employer. We work hard to evaluate all employees and job applicants consistently, without regard to race, color, religion, gender, national origin, age, disability, pregnancy, gender expression or identity, sexual orientation, citizenship, or any other legally protected class.
We believe in being fair, and are committed to an inclusive interview experience, including providing reasonable accommodations to disabled applicants throughout the recruitment process. We encourage applicants to share any needed accommodations with their recruiter, who will treat these requests as confidentially as possible. Want to learn more about what we're doing to build a workplace that is fair and square? Check out our I+D page. 
Additionally, we consider qualified applicants with criminal histories for employment on our team, and always assess candidates on an individualized basis.
Perks
We want you to be well and thrive. Our global benefits package includes:
Healthcare coverage
Retirement Plans
Employee Stock Purchase Program
Wellness perks
Paid parental leave
Paid time off
Learning and Development resources
Block, Inc. (NYSE: SQ) is a global technology company with a focus on financial services. Made up of Square, Cash App, Spiral, TIDAL, and TBD, we build tools to help more people access the economy. Square helps sellers run and grow their businesses with its integrated ecosystem of commerce solutions, business software, and banking services. With Cash App, anyone can easily send, spend, or invest their money in stocks or Bitcoin. Spiral (formerly Square Crypto) builds and funds free, open-source Bitcoin projects. Artists use TIDAL to help them succeed as entrepreneurs and connect more deeply with fans. TBD is building an open developer platform to make it easier to access Bitcoin and other blockchain technologies without having to go through an institution.