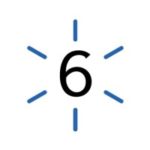 6River / 6 River Systems (201-500 Employees, 108% 2 Yr Employee Growth Rate)
6 River Systems mission is to redefine fulfillment automation for e-commerce and retail operations.
59% 1-Year Employee Growth Rate | 108% 2-Year Employee Growth Rate | LinkedIn | $46M Venture Funding
What Is Employee Growth Rate & Why Is It Important?
Overview
6 River Systems (6RS) is a Shopify (SHOP) company leading the way to faster fulfillment. E-commerce has changed the world and our solutions power winning warehouses of the future. We're revolutionizing warehouse automation with collaborative mobile robots driven by artificial intelligence and advanced cloud-based software.
Our team is looking for a New Product Introduction Hardware Technical Program Manager for our Engineering Teams to drive important 6RS initiatives. You will work closely with Engineering, Mechanical, Electrical, Firmware, Supply Chain, Manufacturing, and Software teams as you lead project management of new product or existing products to drive the day-to-day activities, understanding dependencies and ensuring teams can effectively work through blockers to meet program objectives. Plan and direct schedules and monitor the project from initiation through release.
Responsibilities:
Lead hardware product development programs through production launch; includes physical hardware, supply chain, and the software that makes it a complete solution
Partner with Product and cross-functional teams to clarify and scope product requirements
Create a collaborative work environment that fosters autonomy and transparency, mastery, innovation and learning
Promote value-driven delivery, innovation, and continuous improvement at multiple levels of the organization
Identify, analyze, and mitigate risk exposures at all levels
Lead efforts to resolve key project conflicts and establish appropriate resolution paths
Communicate the impact of feature or schedule changes to teams that are affected
Work with cross functional teams to identify dependencies across teams and manage tracking them and help remove any impediments
Drive project communications, keeping clear communication channels open
Actively lead or participate in client communications to include status calls, meetings, internal team communication with the client, etc.
Qualifications:
Bachelor's or higher in an engineering or science discipline
5+ years of tech industry experience and 3+ years of program management experience
Strong understanding of Hardware development dependencies, costs, and lead times
You thrive living at the intersection of hardware, software, firmware and supply chain
Preferred – Working experience within an Agile environment as individual or project lead
Familiarity or experience with regulatory & safety standards, including ISO, UL, CE & FCC is a plus.
Ability to manage and collaborate with multiple teams across broad range of technical domains for both short and long term goals
Excellent trade-off management in achieving tactical and strategic objectives
Self-starter; able to work independently, as well as in a team-oriented collaborative environment
Comfort in setting context (urgency, dependencies, and goals) and working with teams to determine milestones
Ability to work in a rapidly growing, fast paced, dynamic company
Why 6RS? Recognized by the Boston Globe as a Top Place to Work
Entrepreneurial spirit of a start-up combined with the stability of a global commerce company
Competitive compensation packages and Shopify RSUs
Company-paid health, dental, and vision coverage for all employees
Paid holidays, vacation/sick time, and parental leave
Annual 401k contribution from the company
Lifestyle spending account
About 6 River Systems
Founded in Waltham, Massachusetts in 2015, 6 River Systems is a leading collaborative mobile robotics fulfilment solution and part of global commerce company Shopify. Founders Jerome Dubois and Rylan Hamilton were previously executives at Kiva Systems (now Amazon Robotics). The 6 River Systems solution is operating in more than 20 facilities in the U.S., Canada and Europe, fulfilling millions of units each week for companies including Lockheed Martin, CSAT Solutions, ACT Fulfillment, DHL, XPO Logistics, and Office Depot. To learn more, visit www.6river.com.
About Shopify
Shopify is a leading global commerce company, providing trusted tools to start, grow, market, and manage a retail business of any size. Shopify makes commerce better for everyone with a platform and services that are engineered for reliability, while delivering a better shopping experience for consumers everywhere. Headquartered in Ottawa, Canada, Shopify powers over one million businesses in more than 175 countries and is trusted by brands such as Allbirds, Gymshark, PepsiCo, Staples, and many more. For more information, visit www.shopify.com.