Technical Recruiter – Spiff
HR & Recruiting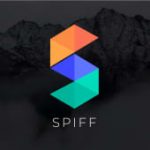 Spiff (201-500 Employees, 600% 2 Yr Employee Growth Rate)
136% 1-Year Employee Growth Rate | 600% 2-Year Employee Growth Rate | LinkedIn | $16M Venture Funding
What Is Employee Growth Rate & Why Is It Important?
Overview
Technical Recruiter 
At Spiff we encourage creativity, value innovation, expect collaboration, and are results-driven. If you are a "get stuff done" individual and are looking for a transformative experience, we want to talk to you! We have ambitious aspirations and are looking for the right people to help us reach escape velocity.
Spiff is on a mission to inspire, enable, and reward peak business performance. Why? Because business performance helps millions of people. It increases pay. It pushes people to learn and grow, innovate, and build. To help companies and reps to reach their full potential, we take the manual labor and complexity of current commission processes and completely automate them. Finance teams spend hours each month preparing commissions, communicating them to their reps, dealing with discrepancies, and getting those paid on time. Spiff automates that full process. We connect to the client's current systems (CRM, ERP, Payment Processors, etc.) to reduce the work and amount of errors. Spiff also gives powerful, real-time data and insights to reps, managers, and executives about their commissions.
Who we are looking for…
We're looking for a passionate Technical Recruiter to join our growing team and help us deliver intuitive As a Technical Recruiter, you will be responsible for sourcing, screening, and recruiting top talent while maintaining a positive candidate experience. You will work closely with our managers to understand their hiring needs and to help facilitate their hiring processes. Where this recruiting team is new within the organization, you'll have the opportunity to work closely with the founders and executive team as we try to keep up with our insane growth.
What you'll contribute in this role… 
Work with key managers to deeply understand their hiring needs and their preferences around what makes an ideal candidate.
Manage the entire hiring process for several open roles at once (as many as five), including job postings, sourcing, resume reviews, conducting phone screenings, coordinating hiring manager interviews, managing rejection notices, reference checks, offer letters, etc.
Manage a candidate's experience in the process and provide them with a positive experience.
Understand and be able to summarize candidates' key strengths, limitations, etc.
What experience you'll bring to Spiff…  
5 Years of sourcing or recruiting experience required (in-house or within an agency)
2 Years of experience sourcing or recruiting for technical roles
Experience implementing and following the A Method for hiring.
Full lifecycle candidate management including identification, interview preparation, and closing/compensation negotiation
Ability to assess and summarize candidates' basic technical abilities
Ability to assess and summarize candidates' behavioral traits and cultural fit
Self Starter, motivated, and results-oriented
Ability to connect and effectively communicate with people
Bonus Points
Interest in Startups/Tech/Finance. Our team loves the startup community, and a genuine interest in the space is huge.
Background in enterprise software development or deployment
You've worked at a rapidly growing startup, especially early stage
What types of perks and benefits we offer… 
Competitive Salary and Equity
Comprehensive medical, dental, vision coverage for you and your dependents
Up to $2400 a year towards your Health Savings Account
401(k)
Company-sponsored Short Term and Long Term Disability Insurance
Company-sponsored access to online counseling
Flexible Time Off
Flexible work hours
Parental leave
HQ in Salt Lake City ( enjoy biking and skiing when you come to visit! )
Remote Friendly Company
Come join the best team in the space! We're building amazing software to solve a massive sales and finance gap, and you'll be a major part of our success.
We are committed to equal employment opportunity regardless of race, color, ancestry, religion, sex, national origin, sexual orientation, age, citizenship, marital status, disability, gender, gender identity or expression, or veteran status. We are proud to be an equal opportunity workplace.