Technical Writer – 6River / 6 River Systems
Writing & Editing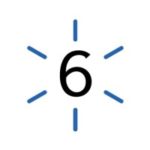 6River / 6 River Systems (201-500 Employees, 108% 2 Yr Employee Growth Rate)
57% 1-Year Employee Growth Rate | 108% 2-Year Employee Growth Rate | LinkedIn | $46M Venture Funding
What Is Employee Growth Rate & Why Is It Important?
6 River Systems (6RS) is a Shopify (SHOP) company leading the way to faster fulfillment. E-commerce has changed the world and our solutions power winning warehouses of the future. We're revolutionizing warehouse automation with collaborative mobile robots driven by artificial intelligence and advanced cloud-based software.
As a Technical Writer at 6RS, you will document complex technical concepts and design a scalable framework to build the product documentation library. In this new position you will:
Partner with software and hardware engineers to document technical concepts
Translate technical information into diagrams and documents
Refine documentation based on feedback from engineers
Develop the framework for organizing documentation
Create a self-service information archive for internal teams
Here is what you'll need day one:
5+ years of experience developing technical documentation for engineering teams
Ability to comprehend complex system interactions and configurations
Experience reading JavaScript, TypeScript, or similar coding languages languages – you'll need to understand our code to create helpful documentation for engineering teams
Experience with Agile software development principles and practices
Interest in refining technical documentation based on feedback
Ability to understand complex systems and how the pieces fit together
Desire to work in a fast-paced environment
Why 6RS? Recognized by the Boston Globe as a Top Place to Work
Entrepreneurial spirit of a start-up combined with the stability of a global commerce company
Competitive compensation packages and Shopify RSUs
Company-paid health, dental, and vision coverage for all employees
Paid holidays, vacation/sick time, and parental leave
Annual 401k contribution from the company
Lifestyle spending account
About 6 River Systems
Founded in Waltham, Massachusetts in 2015, 6 River Systems is a leading collaborative mobile robotics fulfilment solution and part of global commerce company Shopify. Founders Jerome Dubois and Rylan Hamilton were previously executives at Kiva Systems (now Amazon Robotics). The 6 River Systems solution is operating in more than 20 facilities in the U.S., Canada and Europe, fulfilling millions of units each week for companies including Lockheed Martin, CSAT Solutions, ACT Fulfillment, DHL, XPO Logistics, and Office Depot. To learn more, visit www.6river.com.
About Shopify
Shopify is a leading global commerce company, providing trusted tools to start, grow, market, and manage a retail business of any size. Shopify makes commerce better for everyone with a platform and services that are engineered for reliability, while delivering a better shopping experience for consumers everywhere. Headquartered in Ottawa, Canada, Shopify powers over one million businesses in more than 175 countries and is trusted by brands such as Allbirds, Gymshark, PepsiCo, Staples, and many more. For more information, visit www.shopify.com.