Training Instructor – Humio (Remote) – CrowdStrike
Others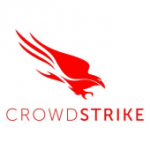 CrowdStrike (501+ Employees, 107% 2 Yr Employee Growth Rate)
44% 1-Year Employee Growth Rate | 107% 2-Year Employee Growth Rate | LinkedIn | $481M Venture Funding
What Is Employee Growth Rate & Why Is It Important?
​​#WeAreCrowdStrike and our mission is to stop breaches. As a global leader in cybersecurity, our team changed the game. Since our inception, our market leading cloud-native platform has offered unparalleled protection against the most sophisticated cyberattacks. We're looking for people with limitless passion, a relentless focus on innovation and a fanatical commitment to the customer to join us in shaping the future of cybersecurity. Consistently recognized as a top workplace, CrowdStrike is committed to cultivating an inclusive, remote-first culture that offers people the autonomy and flexibility to balance the needs of work and life while taking their career to the next level. Interested in working for a company that sets the standard and leads with integrity? Join us on a mission that matters – one team, one fight.
About the Role: 
CrowdStrike seeks experienced educators and consultants who want to help our clients learn how to protect their organizations against the most advanced attackers in the world. Our CrowdStrike Services training and education team lets you use your experience in security to help students up their game. You'll work with one of the premier incident response teams in the world, carrying the lessons of the field to a classroom environment.
CrowdStrike recently acquired Humio, a Gartner Cool Vendor, and a platform changing the way people think about advanced log management and streaming observability to empower DevOps, ITOps, Security and more (www.humio.com).  We are looking for individuals who possess knowledge and skills related to installation, configuration, maintenance and data analysis for log aggregation platforms like Humio, Splunk, SumoLogic, and DataDog just to name a few.  This candidate would play a pivotal role in developing and delivering education to our growing base of Humio customers.
If your skillset includes incident response skills, this position can also cross over into occasional service delivery of the types shown in our Senior Consultant careers. You should look at those postings – as well as the nightly news – to get an idea of the excitement that we call "just another Friday afternoon."
Am I an Instructor/Curriculum Development Candidate?
Have you worked as a consultant implementing a log aggregation platform from end to end?  This would include installation through data ingestion, including parsers and finally data analysis using a specific query language?
Can you effectively communicate complicated topics to an audience with a wide variety of skills? Can you explain the importance of regular patching to your grandma and at least keep up when your niece explains the x86 binary she reversed before Thanksgiving dinner?
Do you have an Incident Response or Information Security background, and did you enjoy explaining the "why" and the "how" to your clients in the past?
Are you an IR consultant who enjoys the work but needs or wants to get out of the 3-4-5 travel every week?
Can you credibly represent the leading edge of information security? Could your past clients tell that you were walking the walk, not just talking the talk?
Can you interact effectively with customers who might need to be un-taught some old ways before they can learn some new tricks?
Do you love working with other smart people from whom you can learn as well as teach what you know?
Can you tell a story with a point, using the elements of the story to cement the knowledge?
Do you know stuff and want to help other people learn it so they can do it, too? Especially cool stuff?
Do you understand how Devops, SecOps, ITOps work day to day and how Humio can solve their challenges.
You are excited about solving technical problems and are comfortable talking with customers of all audiences (IC engineers or executive stakeholders).
Typical Responsibilities:
Work closely with our curriculum development team as well as SMEs across our organization, to design and create an effective series of courses to enable our customers and partners on "All Things Humio".
Present and lead courses related to the Humio product as well as other incident response, forensic analysis, intelligence and other information security topics as your skills allow.
Work effectively at a distance: conduct web-meeting-based course delivery; interact and integrate with coworkers from Sydney to London (though most of us are in the U.S.); use distance learning technology effectively.
Conduct on-site courses for certain clients, usually two or three days at a time. For certain technical topics, manage course delivery by SMEs who aren't professional trainers, ensuring the client gets the best value.
Create, extend, enhance or revise course material. When not teaching, create material for delivery via a learning management system (a computer-based training site).
Serve as a subject matter expert to field salespeople, promoting the education service line and its benefits to potential clients and internal employees.
Manage course metadata and material in the learning management system, helping the operations group deliver efficient service and good margins to the P&L.
What You'll Need: 
Education: experience teaching technical topics to a wide variety of audiences, from desktop support technicians to C-level executives.
Significant experience working with a log management solution or similar competitive products, either as a vendor or within a customer organization.  Ideally, you possess "end to end" knowledge to include installation, configuration and data ingestion.
A broad background and understanding of technical infrastructure (servers, networking devices, storage, etc.)
Demonstrated ability to serve as a trusted  technical advisor
Strong written and verbal communication skills aimed towards technical and business audiences.
Modern application architecture (micro-services, containers) understanding and eKubernetes, Docker, and/or Lambda (preferred)
Experience working maintaining deployments in major cloud providers ( AWS, Azure, GCP)
Demonstrated technical leadership experience
Other qualifications you might possess:
Incident Response: experience conducting or managing incident response investigations for organizations, investigating targeted threats such as the Advanced Persistent Threat, Organized Crime, and Hacktivists.
Intelligence: experience conducting cyber threat analysis of targeted threat actors, using an established analytic model to produce FINTEL and/or technical output.
Computer Forensic Analysis: a background using a variety of forensic analysis tools in incident response investigations to determine the extent and scope of compromise.
Network Forensic Analysis: strong knowledge of network protocols, network analysis tools, and ability to perform analysis of associated network logs.
Incident Remediation: strong understanding of targeted attacks and able to create customized tactical and strategic remediation plans for compromised organizations.
Network Operations and Architecture/Engineering: strong understanding of secure network architecture and experience performing network operations.
Some programming/scripting: experience coding in C, C#, VB, Python, Perl, Ruby on Rails, and/or .NET would be a plus. Strong text editor preference a must.
Cloud security architecture, Humio, and Identity Protection are a plus
Additionally, all candidates must possess the following qualifications:
Professional client-facing demeanor, comfortable in the machine room and the board room.
Strong, clear verbal and written communication skills.
Capable of completing tasks on time without supervision.
Desire to grow and expand both technical and soft skills.
Strong project management skills.
Ability to foster a positive work environment and attitude.
Ability to travel with notice, up to 50% of the time.
Education: 
Bachelor's and/or Master's degree in Computer Science, Computer Engineering, Math, Information Security, Information Assurance, Information Security Management, Intelligence Studies, Cybersecurity, Cybersecurity Policy or equivalent relevant experience.
#LI-RL1
#LI-Remote
Benefits of Working at CrowdStrike:
Remote-first culture
Market leader in compensation and equity awards
Competitive vacation and flexible working arrangements
Comprehensive and inclusive health benefits
Physical and mental wellness programs
Paid parental leave, including adoption
A variety of professional development and mentorship opportunities
Offices with stocked kitchens when you need to fuel innovation and collaboration
We are committed to fostering a culture of belonging where everyone feels seen, heard, valued for who they are and empowered to succeed. Our approach to cultivating a diverse, equitable, and inclusive culture is rooted in listening, learning and collective action. By embracing the diversity of our people, we achieve our best work and fuel innovation – generating the best possible outcomes for our customers and the communities they serve.
CrowdStrike is committed to maintaining an environment of Equal Opportunity and Affirmative Action. If you need reasonable accommodation to access the information provided on this website, please contact [email protected], for further assistance.
CrowdStrike, Inc. is committed to fair and equitable compensation practices. For applicants in Colorado the salary range is $85,000 – $130,000 + bonus + equity + benefits. A candidate's salary is determined by various factors including, but not limited to, relevant work experience, skills, and certifications. The salary range may differ in other states.