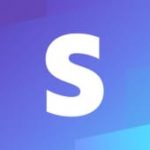 Stripe (501+ Employees, 130% 2 Yr Employee Growth Rate)
Stripe is a developer-oriented commerce company helping small and large companies accept web and mobile payments.
70% 1-Year Employee Growth Rate | 130% 2-Year Employee Growth Rate | LinkedIn | $1.6B Venture Funding
What Is Employee Growth Rate & Why Is It Important?
Stripe is a technology company that builds economic infrastructure for the internet. We're helping small startups and the world's biggest companies build products, create business models, and scale their efforts globally. Our mission is to increase the GDP of the internet. We're growing exponentially, but the opportunity in front of us is still vast.
We're looking for a high-performing Global Travel and Expense Operations Manager to join our Finance Operations  team. This person will be a key stakeholder as the T&E function is built out to manage growing scale. They will be involved in day-to-day T&E cycle while also leading  the T&E operations team. Someone with experience building out and managing key documentation and metrics for an operations team are all key components of success for this role. Successful applicants will be exceptional communicators with a sound knowledge of the travel and expense function as well as the cross functional dependencies within the Finance Org and beyond..
You will:
Manage the T&E process, ensuring compliance with Stripe's internal policies   around expense reimbursement
Deliver accurate and timely employee reimbursements
Establish globally standardized Travel & Expenses processes
Create and maintain T&E desk-top procedures and metrics
Build key relationships with end users and internal stakeholders
Lead the team in providing excellent customer service to internal business partners
Manage performance to their goals, metrics, KPI's and other key indicators, proactively detect potential risks and take solid actions to ensure and maintain good performance
Perform deep dive performance analysis, contribute insights, set up realistic and stretching goal and KPI metrics, keep tracking and driving efficient actions
Identify improvement opportunities to help to improve operation management efficiency
Participate in Accounting month-end close procedures
We're looking for someone who has:
5+ years of relevant management experience in an operations role
Established history of thriving in a fast-paced environment, with demonstrated ability to prioritize and readily execute against time-sensitive deadlines
Strong customer-service focus and superior self-organizational skills, comfortable coordinating simultaneous tasks and projects with multi-departmental stakeholders
Excellent professional written and verbal skills; comfortable communicating with technical and non-technical audiences, both internally and externally
Proven analytical and project management skills, including a thorough understanding of how to interpret business needs and translate them into operational requirements
Passion for people management, with experience building and managing teams that embody camaraderie and collaboration
Ability to work under high pressure and keep a positive and forward thinking attitude
Prior experience with Travel and Expense tools and processes would be highly advantageous