VP, Customer Support – Checkr
Customer Service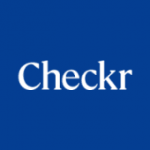 Checkr (501+ Employees, 94% 2 Yr Employee Growth Rate)
79% 1-Year Employee Growth Rate | 94% 2-Year Employee Growth Rate | LinkedIn | $679M Venture Funding
What Is Employee Growth Rate & Why Is It Important?
Checkr's mission is to build a fairer future by designing technology to create opportunities for all. We believe all candidates, regardless of who they are, should have a fair chance to work. Established in 2014 and valued at $5B, Checkr is using technology to bring hiring to the next level. Our People Trust Platform uses machine learning to help thousands of companies modernize their background check process and make hiring safer, more efficient, and more inclusive. Some of our customers include Uber, Instacart, Doordash, Netflix, Compass Group, and Adecco.
A career with Checkr is an opportunity to work with some of the best and brightest minds, disrupt an industry for a better future, and give otherwise overlooked candidates access to employment. Checkr has been recognized in Forbes Best Startup Employers and is a top Y Combinator company by valuation.
As the VP, Customer & Candidate Support, you will drive the end-to-end support experience for all Checkr customers, and their candidates. You'll define and build a support model to delight all tiers of Checkr customers and provide a best-in-class support experience. You'll advocate for the voice of the customer and candidate and bring those voices into strategy and planning conversations at the executive level. Tactically, you'll oversee three distinct sub-teams: Customer Support, Candidate Experience, and Support Operations, and will develop the strategy, processes, and structure to help the team be efficient, stable, and effective.
Our ideal candidate is a Customer Experience visionary, has extensive leadership experience, and has scaled world-class support teams through rapid growth. This candidate is also intuitively familiar with the foundations of Customer Support – developing ticketing systems, promoting customer self-service, developing specialized or tiered support models, launching new support channels, and serving as a voice of the customer or user to internal teams. Most importantly, this candidate is wired toward developing delightful customer experiences. This role will require periodic travel to connect with teams across Checkr office locations, but can be located anywhere in the US.
Responsibilities:
Build and manage all aspects of Checkr's rapidly scaling Customer and Candidate Support function across our San Francisco, Denver, Orlando, Omaha, and remote locations.

Build a mature support operations organization across workforce management, training, content, and QA.

Develop and present strategies to executive leadership on topics such as support systems infrastructure, support automation technologies, and premium support models.

Develop and launch omnichannel support and specialized support models for Checkr's various Customer segments.

Drive efforts with product, engineering, marketing, and revenue teams to streamline post-sale Support and improve the customer experience at scale.

Monitor, track and report on escalation paths for support issues and develop processes to ensure follow-up with escalations, issue resolution, and customer satisfaction, and internal product prioritization

Establish, measure and monitor customer support KPIs and metrics to track team goals and drive operational efficiency

Drive strategic initiatives such as developing tiered service offerings, customer self-service, and customer education opportunities.

Collaborate with Marketing, Sales, Customer Success, Finance and Engineering teams to improve customer experience.
What you bring:
8-10+ years of management experience in an organization with a strong brand of outstanding customer service. 7+ years of directly managing a Customer Support organization, preferably in B2B. Experience scaling SMB support strongly preferred

Experience scaling multiple teams of employees, including technical support, in a multi-channel environment. You've grown Support teams to 100+ reps and have direct experience building the supporting infrastructure, business intelligence, and managerial structures.

Ability to build and scale foundational support processes, as well as deep familiarity with setting up support operations (software, tools, content/training, quality assurance)

Experience building offshore, global, or distributed support teams

Proven ability to work with product and engineering teams to improve the customer experience

Experience defining and implementing new support models, including, but not limited to, tiered support structures, SLA-definition, and new support channels

Creative, analytical and results-driven orientation, demonstrated through the ability to draw conclusions, themes, and trends from data analysis, make recommendations on findings and communicate results effectively.

Experience driving long term business planning and strategy setting at the executive leadership level.

Experience implementing and operationalizing a Customer Community via a software platform of choice, preferred.
What you get
A fast-paced and collaborative environment

Learning and development allowance

Competitive compensation and opportunity for advancement

100% medical, dental, and vision coverage

Up to 25K reimbursement for fertility, adoption, and parental planning services

Flexible PTO policy

Monthly wellness stipend, home office stipend
Equal Employment Opportunities at Checkr
Checkr is committed to hiring talented and qualified individuals with diverse backgrounds for all of its tech, non-tech, and leadership roles. Checkr believes that the gathering and celebration of unique backgrounds, qualities, and cultures enriches the workplace.
Checkr also welcomes the opportunity to consider qualified applicants with prior arrest or conviction records. Checkr's commitment to diversity extends to hiring talented individuals in spite of a prior criminal history in accordance with local, state, and/or federal laws, including the San Francisco's Fair Chance Ordinance.