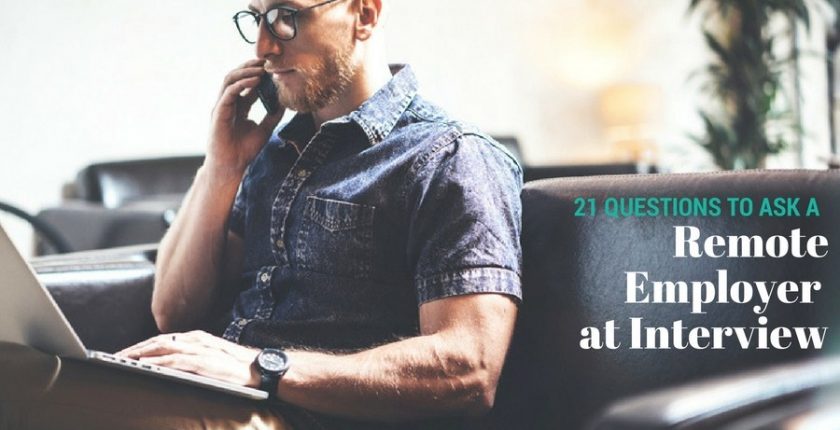 So you've practiced answering questions you might be asked during an interview. What about the questions for YOU to ask?
An interview is a great opportunity for you to ask questions of your potential employer as well. The intention is not only to expand your knowledge about the company and confirm whether you'll be a good fit. Asking questions also shows the employer you are confident and have a genuine interest in the role. And if you ask the right questions, it could be what differentiates you from other applicants.
In the end, the job will go to the candidate who performs best on the day of the interview. So when the interviewer asks if you have any questions, you'll feel a lot more comfortable if you put some thought into it beforehand. Be prepared.
Here are 21 questions you might consider asking.
1.  How would you measure success in this role?
2.  What tools and systems does the team use?
3.  Will you provide training and how is that delivered?
4.  How often will I be in contact with other team members?
5.  Do you plan meetups for remote team members or other ways to socialise?
6.  Am I required to visit the office or travel to other locations in this role?
7.  What equipment/systems/apps will I need to perform the role remotely?
9.  Do you offer continuing education and training?
10.  Do you provide general IT support for remote team members?
11.  What are the busiest times of year for the company?
12.  Can you tell me about the team I'll be working with?
13.  Who will I report to?
14.  What hours are typically worked in a week?
15.  What are the expectations around working overtime?
16.  What are the company's plans for growth?
17.  What are the prospects for growth in this role?
18.  Who previously held this position?
19.  What is the next step in the interview/selection process?
20.  When might I expect to hear back from you?
21.  What is the anticipated start date?
We hope you find this information useful in preparing for your next interview.
Can you suggest other questions to ask during an interview – particularly when you're interviewing for a remote role? We'd love to hear your feedback.
And remember, if you're looking for a remote career, be sure to browse our current database of remote jobs and register to gain access to detailed job descriptions, job alerts and links to apply for jobs.