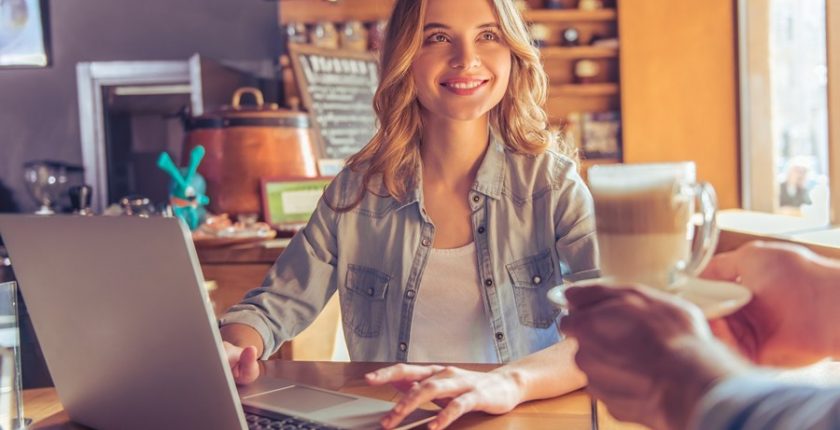 Not everyone's home environment is conducive to actually getting work done.
Working from home is obviously the number one option for remote workers. With zero-commute, more flexibility in your day and complete privacy, you can be in your element and be at your most productive in the comfort of your own home.  But what if your home environment is not actually the best place to get work done. Perhaps you have a lack of space for an office at home, or maybe you share a house with friends or family members who provide too many distractions. Maybe you're hooked on watching Game of Thrones and the pull of the TV during the day is just too strong. Others simply crave interacting with other people and miss the socialisation of being in an office.
Whatever the case may be, don't think this is a show stopper to working remotely for a company. If you just can't see how to make it work at home, here are some alternatives to find that 'office away from the office'.
Work from a Café
This is obviously one of the simplest ways to get some work done away from home. Just be careful which café you choose to work from. Not only will you need good Wi-Fi (a given), you'll also need a comfortable place to sit with your computer where you're not going to be distracted by other customers. Good coffee can help too!
Pros: Great for a change of scenery. Food and drink options. Feels good to be around other people and doesn't feel like work. Possible option to network with other remote workers.
Cons: Internet can be patchy and slow. You might be expected to regularly purchase food and drink (think of cost). Noisiness of a café. Privacy can be a challenge and not the best for online meetings.
Workfrom.co is a great site for remote workers wanting to find and share the best coffee shops, bars and cafes in cities and towns around the world (also lists co-working spaces).
And if you do a search online for the best cafes with Wi-Fi in your nearest town or city, you should find plenty of results. Check out these articles for the best cafes in some of our favourite remote-work-friendly cities: Sydney, Brisbane, Melbourne, London, Bath, Edinburgh, New York City, San Francisco, Dubai, Amsterdam, Prague, Madrid, Chiang Mai, Wellington.
Work from a Co-Working Space
In recent years, we've seen an increasing number of co-working spaces popping up in major cities throughout the world. A co-working space allows you to share a work environment, often an office, but still engage in independent activity. It's half-way between being in a real office with your colleagues and the anonymity of being with a crowd in a coffee shop. Some spaces provide hot-desks that you can rent on an adhoc basis, while others require a weekly or monthly commitment. Most provide an online booking system.
Pros: Faster and more reliable Internet connection. Networking opportunities. More conducive for online meetings. Socialization.
Cons: More costly in comparison to working in a café. Might mean you have to start commuting again.
Check out the following co-working websites to help you find a suitable space: Regus, LiquidSpace, ShareDesk, Coworker, Hub Australia, WeWork.
Where are your favourite places to work remotely when not at home? We'd love to hear from you – let us know in the comments below.