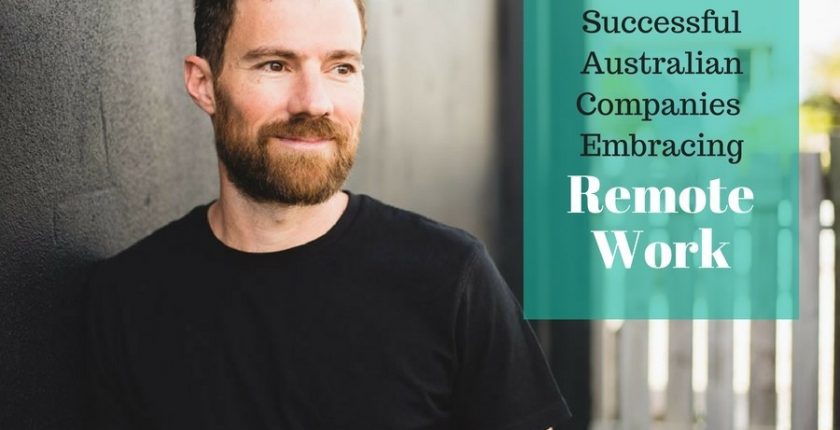 We are surrounded by the virtual world. Ready or not, as business owners we need to dive in or get left behind.
Virtual working, remote working, working from home, telecommuting … call it what you like, has increased expontentially over the last two decades and it's fast on the rise.
We're now seeing more and more startup virtual companies with no intention of moving into an office and other established businesses switching to a virtual model. It's also very common to see businesses adopting a hybrid model; hiring an in-house team as well as a distributed remote team depending on the roles within their organisation.
All of these companies have found ways to overcome the challenges associated with managing virtual teams and they're thriving because of it.
We recently interviewed five very successful Australian companies about how they work with their remote teams. Here are some insights into how they're doing it.
WP Curve
WP Curve, the digital service dedicated to solving your WordPress woes, has embraced virtual working from day one since launching the business from the Gold Coast in Queensland back in 2013. In fact, the co-founders Dan Norris and Alex McClafferty didn't even meet in person during the first year of operation. But that didn't stand in the way of their success. WP Curve passed an annual run rate of over $1m AUD within just 2 years and today has more than 40,000 customers.
"The business operates 24-7, and we could never staff a business like this entirely from Australia. This business simply wouldn't exist without remote workers" says Dan.
The company employs contractors from around the world including programmers and developers, virtual assistants, team leaders, and staff in growth and content management.
Jobvibe
Developed in Sydney, Australia, Jobvibe is an innovative team-building SaaS program that stimulates conversation and collaboration between team members and managers with real-time feedback.
The team at Jobvibe is made up of software engineers, UI and UX designers and sales staff including five in-house staff in Sydney, and five working remotely from across the world. But even the office staff work virtually at least once a week.
Co-Founder and CEO Justin Babet says the decision to recruit virtual team members was motivated by access to global talent.
"Many of the roles in our team are technical and require a quite specific skill set. We're not limited by who's available in a given city at the time we're searching" says Justin.
Strategic Online
Founded in 2014, Strategic Online is a digital marketing agency hailing from Sydney, Australia. The company currently employs a remote team of five full-time staff who are free to work from anywhere and has plans to grow.
CEO and Digital Strategy Director Katina Beveridge says: "Engaging virtual staff has not only lowered operating costs for the business, but also gives team member's greater ownership of their work and contribution to the team."
When hiring remote staff Katina looks for some key assets in candidates including organisation and communication skills and the ability to be a self-starter as well as a team player.
MyMediaTradingDesk
MyMediaTradingDesk offers a comprehensive outsourced digital media service for both marketing agencies and advertisers. MyMediaTradingDesk has transitioned from an office-based team in Brisbane, Queensland, to a distributed virtual team of five and has plans to recruit more employees from anywhere in the world.
The current team consists of digital advertising campaign managers, analysts and business developers, working on a part-time and full-time basis.
Founder Michael Petersen says: "Although we're building a great operation here, we work to live not live to work".  Michael has found that when the team enjoy their own lives more because they're closer to family or can spend more time doing the things they enjoy, the passion and productivity levels increase all round which has a knock-on effect with the customers benefiting greatly too.
Red Guava
Launched in Melbourne Australia in 2011, Red Guava is the software development house behind Cliniko practice management software for allied healthcare practitioners.
With over 20,000 users and a new clinic signing up on average every five hours, the software is driven and supported by a team of over 20 staff – six local staff working from home (mostly) and the Melbourne office, as well as a distributed remote team working virtually from 10 countries across the world.
"Why try to find a person close to our office when we could look anywhere in the world to hire the best person available", says Founder Joel Friedlaender. "We trust when we hire someone really good that they want to do good work, and we let them do it", he says.
The Red Guava team is made up of developers and support staff, operations engineers, and specialists in finance, growth and design.  Although their fields of expertise are different, Joel always looks for one common attribute when hiring, that is people who are passionate about what they do.